Black Authors to Add to Your Shelf
During African-American History Month it is important to recognize the historical and continued impact African-American individuals have made on the world. One area to celebrate is the world of literature. Black authors have written well crafted books transcending every genre so here is a look into a few Black authors to add to your shelf.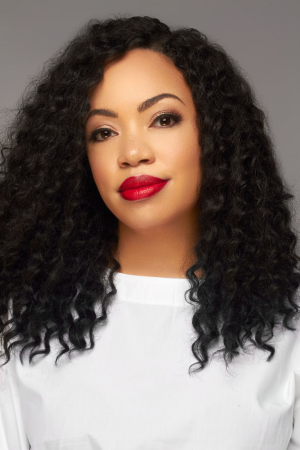 Tiffany D. Jackson 
A personal favorite author of mine, Tiffany D. Jackson is known for her ability to write suspenseful prose, weaving books that leave the reader on the edge of their seat until the final sentence. Jackson has countless titles to her name including: White Smoke, The Weight of Blood, Grown, Allegedly, Monday's Not Coming, Let Me Hear A Rhyme, Blackout and Whiteout. Jackson is a New York Times Bestselling author and a Coretta Scott King—John Steptoe New Talent Award-winner.  Jackson earned her BA in film from Howard University and interestingly worked for years in the TV/Film industry.
 Jackson's work is perfect for those interested in books that tackle sensitive material in a thoughtful way. Her works are deeply emotional yet filled with plot twists and suspense that will keep any reader unable to put the books down. When asked about the topics she dissects in her books in an interview Jackson replied that, "for me, it is important to lean into topics that need to be explored, that have an urgency behind them."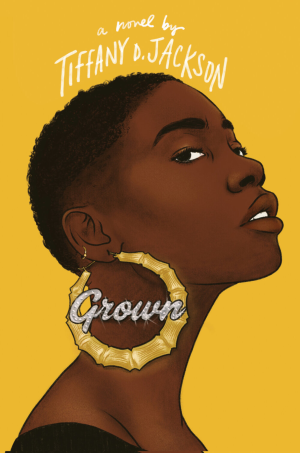 One book in particular, Grown by Jackson is a book that takes inspiration from the R. Kelly case. The book follows Enchanted Jones as she is taken under the wing of a famous R&B musician, Korey Fields. Enchanted is swept up with his charisma and when Korey offers for her to come and tour with him sees it as the perfect opportunity for her to achieve her dream of becoming a musician. But Enchanted soon finds herself in a nightmarish scenario when she wakes up with Korey's blood on her hands. This book is a twisty mystery that exposes what happens behind the spotlight, and how Enchanted's skyrocket to fame is not the fairy tale dream she believed that it would be. Though Enchanted is a victim, Jackson manages to write an empowering story that allows the readers, and Enchanted herself, to recognize the power of one's own voice.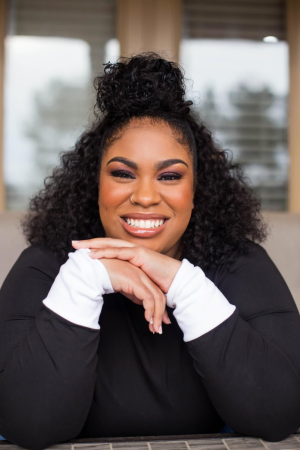 Angie Thomas
Angie Thomas is an author many in the Glenbard South community may be familiar with as The Hate U Give, a #1 New York Times Bestseller, is one of the books students can pick for their summer reading for English 1 Honors. Other titles Thomas has written include On the Come Up and Concrete Rose. 
Thomas earned her BFA in Creative Writing from Belhaven University. She has won numerous awards for her books including: the ALA's William C. Morris Debut Award, the Boston Globe-Horn Book Award, the Waterstones Children's Book Prize and a Goodreads Choice Award in 2017 and 2017.
 Thomas's books are perfect for those who enjoy the YA (Young Adult) genre, realistic characters and captivating story lines with a center around the power of family.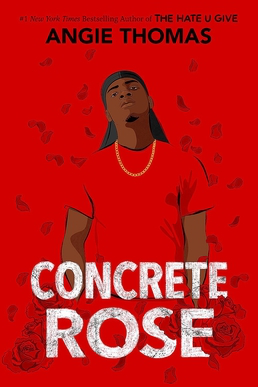 For those who have already read The Hate U Give, Concrete Rose is the perfect book of Thomas's to add to your shelf as it follows Star's father. Concrete Rose follows Maverick Carter as he learns what manhood means. Maverick knows how to take care of his family, which means dealing drugs to make money to help his mom but with his cousin and girlfriend by his side things are going pretty well, until he gets the news that he's a father. Maverick is determined to stop dealing in an effort to be a father and finish high school, but you can't just walk away from a gang. Through this novel Maverick must figure out what manhood really means.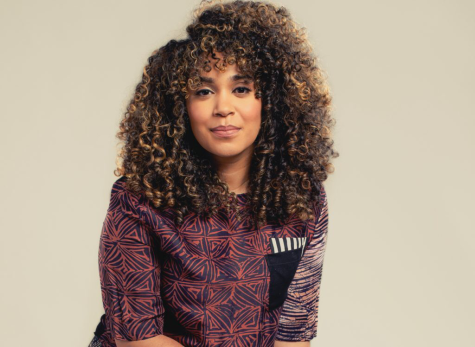 Elizabeth Acevedo
Elizabeth Acevedo's books include With The Fire On High, The Poet X, Clap When You Land and Family Lore. Acevedo is a New York Times Bestselling author, and won many awards including: the National Book Award for Young People's Literature, the Michael L. Printz Award, the Pura Belpre Award, the Carnegie medal, the Boston-Globe Horn Book Award, and the Walter Award. Acevedo earned her BA in Performing Arts from The George Washington University and her MFA in Creative Writing from the University of Maryland.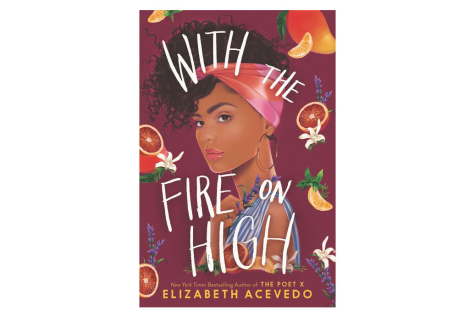 Acevedo's books tell raw and emotional stories, but manage to leave readers feeling hopeful. With The Fire On High is an especially captivating story, telling the story of Emoni and her dreams of becoming a professional chef while balancing raising a daughter as a teen mom. The novel details the difficulties of being a teenager having to take on adult responsibilities as Emoni balances her own life within her high school with being a parent, all while planning for her future. Acevedo's lyrical prose and fast paced chapters make this book delightfully devourable.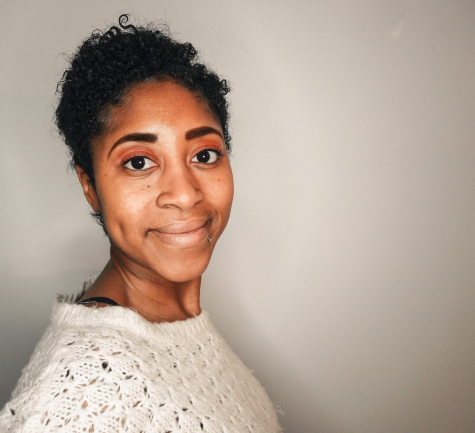 Liselle Sambury
Liselle Sambury is a multifaceted author, writing both fantasy and horror. Her repertoire includes: Blood Like Magic, its sequel Blood Like Fate and Delicious Monsters. Blood Like Magic and Fate Like Magic are the perfect mix of Sci-Fi and Fantasy, and her newest book Delicious Monsters is of the horror genre. This broad range of genres makes her an author with a book for just about any reader. Sambury is the perfect author to read if you are an aspiring author yourself as her YouTube channel chronicles her entire author journey from drafting to getting her literary agent to selling her debut novel Blood Like Magic.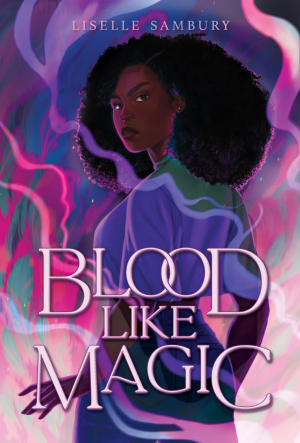 In Sambury's Urban Fantasy debut, Blood Like Magic, Sambury weaves a story of first love and family loyalty as Voya Thomas must choose between saving her family's magic or killing her first love. Voya is set on saving her family's magic, only one problem—Voya has never been in love. To complete this task, referred to as her "Calling", Voya must find a guy to fall in love with and then kill. To do this Voya signs up for a genetic match making program only to be matched with Luc, the last person Voya could think to fall in love with. But how will Voya balance her morality and her loyalty to her family? Blood is everything to witchcraft, but is there another option for Voya to be able to save Luc and her family's magic?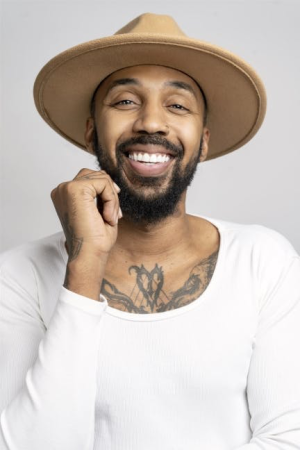 George M. Johnson
George M. Johnson's work includes: All Boys Aren't Blue, which is currently one of the most banned books in the nation, and We Aren't Broken. Additionally, Johnson has also written for numerous publications including: Essence, the Advocate, BuzzFeed News, Teen Vogue, and over forty other national publications.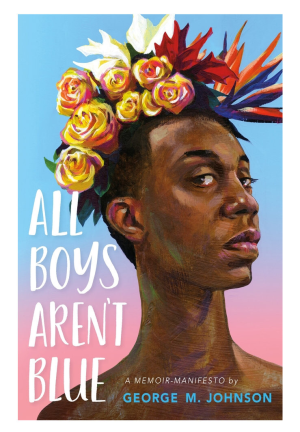 Johnson's books explore the painful aspects of adolescence, sharing their own personal experiences with sexuality, race, culture, and sex. Commenting on All Boys Aren't Blue, Johnson says the book is, "for teens who might feel alone as they navigate their identities and world." 
All Boys Aren't Blue consists of a series of personal essays in which Johnson explores his childhood, adolescence and young adulthood. All Boys Aren't Blue shares the experiences of growing up Black and queer.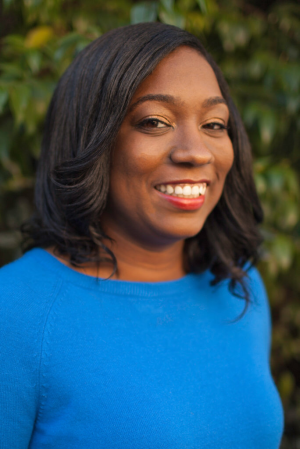 Brit Bennett
Brit Bennett is the author of The Vanishing Half and The Mothers. Bennet received her MFA in fiction from the University of Michigan. Both of Bennett's books have been New York Times Best Sellers and according to her author bio, Bennett has had essays featured in The New Yorker, the New York Times Magazine, The Paris Review, and Jezebel. 
Bennett's books cover the complexities of familial and romantic relationships and dissect how one's own community shapes us. Her lyrical prose is mesmerizing, drawing the reader into her captivating stories.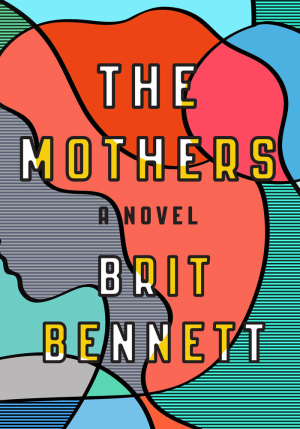 While The Vanishing Half has been a recent success, The Mothers, Bennett's debut is equally deserving of a read. The Mothers explores what happens when decisions you make while you're a teenager can shape your life as an adult. The book's main character gets pregnant at seventeen while processing the loss of her mother and the various decisions she makes surrounding her relationships and attempting to cover up the pregnancy bleed into adulthood. The blurb on the back of the book reads, "The Mothers asks whether a "what if" can be more powerful than an experience itself. If, as time passes, we must always live in servitude to the decisions of our younger selves, to the communities that have parented us, and to the decisions we make that shape our lives forever."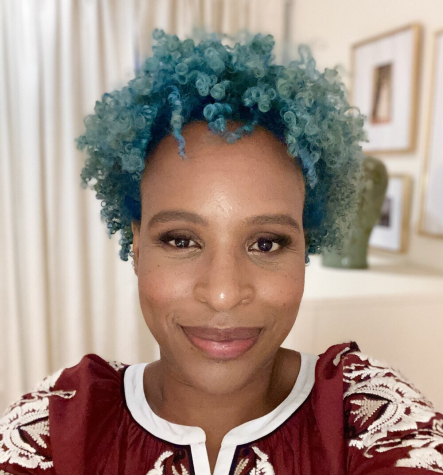 Nicola Yoon
Nicola Yoon is the New York Times Bestselling author of Everything Everything, The Sun is Also a Star, Instructions for Dancing, Blackout and Whiteout. Yoon is a National Book award finalist, Michael L. Printz Honor Book recipient, Coretta Scott King New Talent Award winner and the first  Black woman to hit #1 on the New York Times Young Adult bestseller list, according to her author bio. 
Yoon is perfect for anyone wishing for a swoon-worthy romance. Her unique premises, like in her novel Instructions For Dancing where the main character can see the entirety of each person's relationship unfold, and raw and realistic emotions combine to make her an author one should add to their TBR list immediately.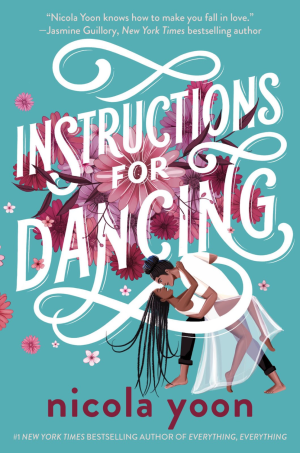 One book in particular is Instructions For Dancing which follows EvieThomas, a pessimist about romance, especially with her newfound ability to see the entire arc of people's relationships. Evie can see how a couple first meets to how they inevitably break up. But Evie doesn't plan on meeting X, an optimistic boy who says yes to anything that life presents him with—-including entering a ballroom dancing contest with a stranger. While Evie learns to dance with X she finds that she may also be falling for him.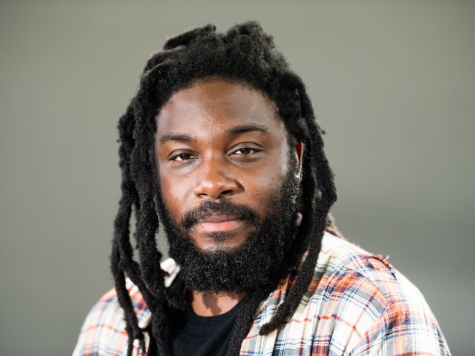 Jason Reynolds 
Jason  Reynolds has written numerous books including: Look Both Ways: A Tale Told in Ten Blocks, All American Boys, Long Way Down, Stamped: Racism, Antiracism, and You, Stuntboy, in the Meantime, and Ain't Burned All the Bright, to name a few. Reynolds is a #1 New York Times Bestselling author and has received numerous awards such as, a Newbery Honor, a Printz Honor, an NAACP Image Award, and multiple Coretta Scott King honors, Reynolds is also the 2020-2022 National Ambassador for Young People's Literature.
Reynold's  inspiration for writing poetry was sparked by rap, after focusing mostly on poetry during his teenage years he eventually wrote and published his first novel When I Was the Greatest in 2014. (Reynold's did not read a novel cover to cover until he was 17!) His books have an appealing and lively narration, his writing appealing to readers and making it easy to be drawn into his characters. His stories draw inspiration from his own childhood and adolescent experiences, connecting to readers. His books are perfect for anyone who enjoys Young Adult Realistic Fiction, a great Middle Grade read, and or a necessary Nonfiction read.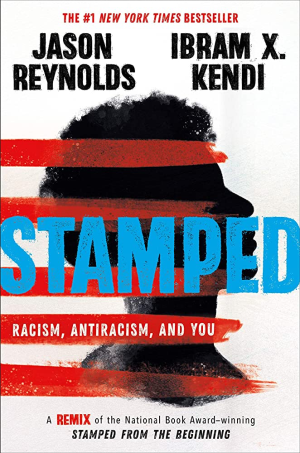 Stamped: Racism, Antiracism, and You is one book every reader should check out. And for those put off by the words Nonfiction Reynolds does not write like your history textbook the book opens with, "This is NOT a history book." Stamped: Racism, Antiracism, and You takes you on a journey to learn about the history of racism and how we got to where we are now. Stamped is a reimagining of  Dr. Ibram X. Kendi's Stamped From the Beginning. Reynold's uses his enthralling narration to keep readers engaged as he teaches vital lessons in this book.