The Legacy of Vivienne Westwood
Vivienne Westwood at Life Ball 2011, Rathaus (Town Hall) of Vienna, Austria
Today's high fashion is brimming with designs from every style, trend and taste, but who was the one to advocate for this great diversity? Who brought an unconventional view to the world of fashion? The answer is Vivienne Westwood. Westwood's brand has been shocking the world with its unique combination of modern punk and high-end fashion. The British designer is commonly known as the "godmother of punk". 
Early Days
On April 8 of 1941, Vivienne Westwood was born in Derbyshire, England. She was raised humbly by her two parents, one a factory worker and the other a cotton weaver. As a teenager, the family moved to London where Westwood trained to become a primary school teacher. Unfortunately, she left the career after a divorce from her first husband, but later married Malcolm McLaren, who would become the future manager of the Sex Pistols. The couple decided to pursue a career in fashion together and opened up a stall, Let It Rock. 
The installation of Let It Rock sparked Westwood's career in alternative clothing. The couple produced designs inspired by provocative ideas. Frequently, the clothing was ripped, spiked and featured startling slogans and graphics. The store's racy fashion completely enraged Britain's right-wing press, drawing more attention to Westwood and her avant-garde style. After ten years of marriage, the couple split, but did not part ways. Westwood and McLaren stayed as business partners for five more years. Westwood then decided to make her mark on the fashion industry by creating the luxury brand, "Vivienne Westwood".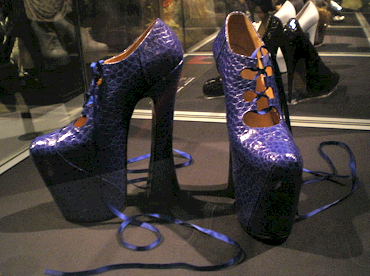 Westwood's True Success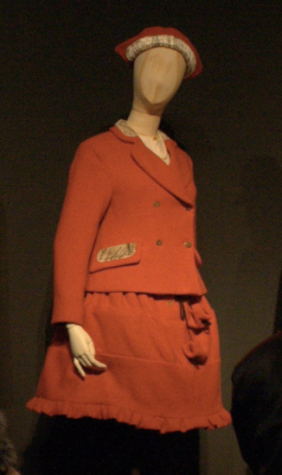 Westwood's creation of "Vivienne Westwood" was the most significant step throughout her career. The "mini-crini" that debuted as a part of her spring and summer 1984 collection was, as described by Britannica: Vivienne Westwood, the turning point in Westwood's career. The "mini-crini" was a revolutionary skirt design, which combined the traditional crinoline and modern mini-skirts. Over the next two decades, the unconventional artist designed collections, taking inspiration from both alternative rock fashion and historical British attire. This mixture of innovation and tradition is what characterized Westwood's brand throughout the years. Numerous boutiques, producing womenswear, menswear, shoes, bridal clothing, accessories, cosmetics, fragrances and more, were all independently owned and run by Westwood.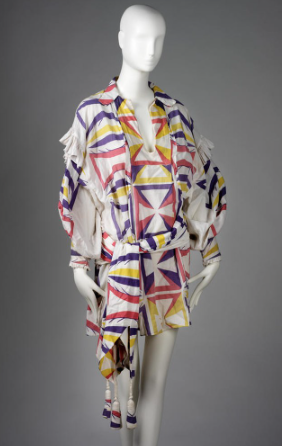 The Legacy
The avant-garde designer contributed to more than just the fashion industry. During the course of her life, Vivienne Westwood addressed many political and social issues, including her thoughts on climate change, civil liberties and nuclear disarmament (as described in Vivienne Westwood: Activism and the Godmother of Punk). In 2013, Westwood stated in an interview with The Daily Mail, "Everybody who's eco-conscious is fighting the revolution and of course we need to get more people involved, to pressure the governments, to sort this out, because we have to sort this out". Vivienne Westwood incorporated her beliefs on climate change into clothing designs and even launched her own campaign movement, Climate Revolution. 
Westwood's brand challenged tradition across the globe. The designer stated the only reason she had joined the fashion industry was "to destroy the world's conformity" and "wished to confront the rotten status quo". Her work has been the subject of many museum retrospectives and even cafés. In Vivienne Westwood: punk, new romantic and beyond, Westwood explained, "I've constantly tried to provoke people into thinking afresh and for themselves to escape their inhibitions and programming". All things considered, Vivienne Westwood's brand, from punk tees to refined gowns, truly was revolutionary.