Pack the Place 2023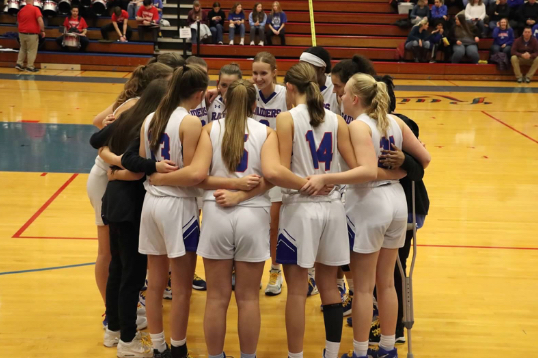 Although Glenbard South's winter athletics are well into their seasons, they still have much more to look forward to. One special event, "Pack the Place", took place on Friday, January 13th, in which girls and boys basketball, wrestling, and girls gymnastics competed, dance and cheerleading performed and the pep band played. In an interview, Assistant Principal for Athletics at Glenbard South, Mr. Carlson, touched on what this event entails, and some of the highlights.
What is Pack the Place?
After explaining the events included and their locations within the school, Mr. Carlson said, "It's a large number of students involved in one night, promoting the programs, exhibiting school spirit and pride. We'll also have some games. Each year, Pack the Place has a cause we're supporting, this year it's Go For the Goal, which is a foundation that supports children that are dealing with pediatric cancer." Participating teams wore Go For the Goal t-shirts and sported yellow shoelaces and accessories.
What are some of your favorite parts of the event?
"When I first got to Glenbard South, Pack the Place was strictly just a basketball event. I think that the most important thing for me is… the fact that we've gotten this event to encompass so many more students. The biggest thing that excites me the most is seeing all the students in their different sports and activities in one night, as many as we can."
Why should South students attend the event?
"I think it's a great way to support your fellow classmates… I also think that it's important that when we have opportunities to showcase pride in our school and school spirit that we take advantage of it."
Both girls and boys varsity basketball came up with wins against Glenbard East, gymnastics and wrestling had successful meets, and dance and cheer gave strong halftime performances. The pep band also provided some lovely tunes throughout the games. Congratulations to all participating Raiders!