Abortion Pills-Taking the Next Step in the Fight for Women's Reproductive Rights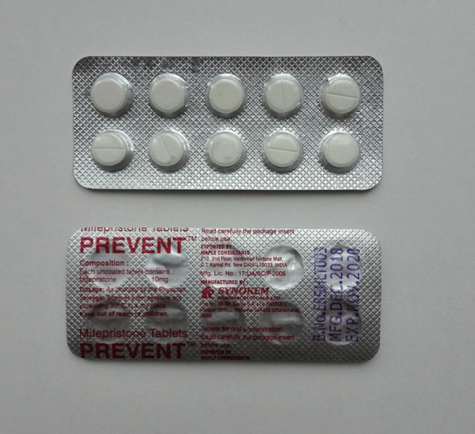 On Thursday, January 19th, the FDA released a statement providing alternate forms of access to Mifeprex (mifepristone) to end intrauterine pregnancies through ten weeks gestation, or seventy days or less since the patient's first day of their last menstrual period.
Here are a few of the updated regulations regarding the distribution of Mifeprex (Mifepristone) as stated by the FDA in their latest report: In order to receive the Mifeprex regimen, Mifepristone must be prescribed by a healthcare provider who meets certain criteria, and is certified by the FDA's REMS program, (Risk Evaluation and Mitigation Strategy). Patients must be provided with a copy of the Patient Agreement Form, as well as the Mifepristone Medication Guide which includes FDA-approved information on the medication.  Pharmacies can dispense Mifepristone if they complete a Pharmacy agreement form; once pharmacies obtain the ability to dispense mifepristone, they must use a shipping service that provides tracking information, and they must dispense the medication to patients in a timely manner.  
Mifepristone has been approved and widely used in the United States since the year 2000, so why are these updates so revolutionary? In the wake of the intense polarization of the issue of abortion, access to legal abortions has decreased across the country, specifically in light of the Supreme Court's decision to overturn Roe V. Wade, which overturned access to abortion as a constitutional right and eliminated federal standards on abortion access. New medication regulations released by the FDA make it possible for more people to receive abortion access in alternative manners. While there is still a long way to go in the fight for abortion access, this is a crucial step in a hopeful direction.