Dr. Sarah Ahmed: Saving Lives and Providing Insight
Arya Nade, School News Writer
December 7, 2022
On November 4, Future Medical Professionals Club heard from Dr. Sarah Ahmed, a family medicine physician at Rush Copley Medical Center. Club members enjoyed learning about what it takes to succeed in her field and the steps she took to get there.
Her Background/Education
Dr. Ahmed was born in Chicago but moved to Saudi Arabia at a young age, living there for fourteen years. She attended Hinsdale Central High School and Benedictine University upon her return, majoring in psychology. Dr. Ahmed realized she wanted to go into medicine after spending the summer before college working in Loyola University's burn unit. She chose to minor in science to complete all of her prerequisites for medical school, a path she recommends high schoolers to take. 
During her second year at Benedictine, she received the unique opportunity to attend medical school in the Caribbean. Dr. Ahmed studied in the Caribbean to complete her medical education but did her clinical rotations in Chicago. She wanted to lead a career focusing on both kids and adults, so she chose to go into family medicine. Dr.Ahmed then came back to Chicago from the Caribbean and took a three month break before working at the Rush ER. She worked at St. Anthony for a few years but returned to Rush after. 
Ever since, Dr. Ahmed has been a part time physician at Rush, working about 27 clinic hours a week.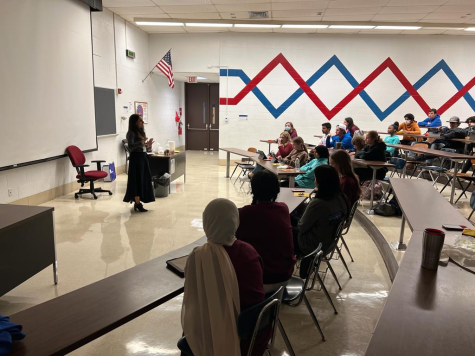 A Day in Her Life
Her work is all-encompassing and time-consuming. She is always on call and has to be ready to come into the hospital at any time of the day for emergencies. Since Dr. Ahmed works part-time, she is off on Wednesdays, and as long as she completes her 27 hours, she can decide what days she works on and for how long.  
Q &A
Dr.Ahmed remembers her high school years well, and she had plenty of tips for South students. She recommended students interested in medicine make use of  every experience thrown at them in order to find their  interests and passions. One great way of exploring opportunities is through being a scribe. This typically entails students following doctors around and taking notes for them. Volunteering at hospitals is a wonderful way to prepare for a future career.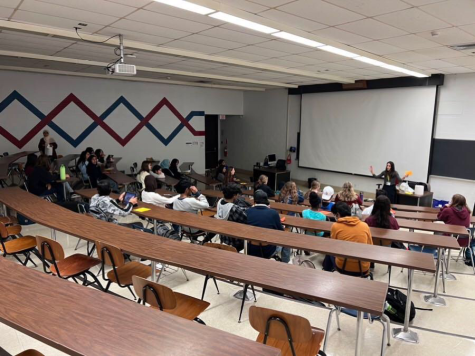 When COVID first hit, Dr. Ahmed's patient list dropped drastically and continued to do so throughout the pandemic. The Rush ER switched many patients to video visits, but there were repercussions from this. One of her patients had a headache and high blood pressure, but refused to come in when asked. She ended up having lung cancer that grew to her brain. It could've been caught so much earlier, but there are illnesses that aren't being caught in a timely manner because people didn't visit hospitals during COVID.
Dr.Ahmed loves working with people of all ages and absolutely loves family medicine.