Glenbard South Model UN
Motion to set the agenda to a new season for the Glenbard South Model United Nations team! The Glenbard South Model UN team is looking forward to a new season of learning and fun. 
"I liked to voice my opinion but I wanted to do it in a more diplomatic setting," said Francesca Jarvis when reflecting on why they joined Model UN. Jarvis continued, "I thought it would be fun to meet a lot of new people and learn a lot of different things." Model UN is a way for students to expand their debating skills as it is done with rules and order, no one speaks out of turn and things like personal attacks are not allowed. The rules of model UN remind delegates that while debating is fun and an important part of model UN, collaboration to form solutions is the goal.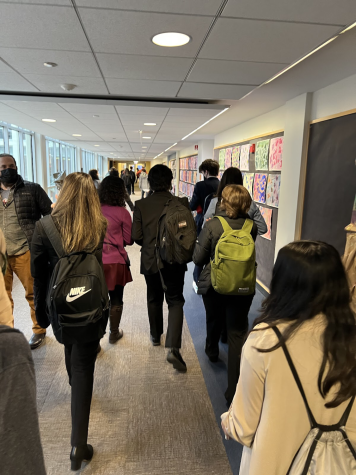 Jason Lo, President of Glenbard South Model UN, shared that he joined Model UN as, "it was something that interested me, I've always liked international affairs." 
Joseph Haas agreed with Lo stating, "I wanted to learn more about global issues but I also wanted to interact in a fun way with those global issues." 
Model UN is a play on the real United Nations so students must research, debate and form resolutions for global issues. However, there are also other committees that delegates can be a part of such as: The Jedi Counsel, Harry Potter, Encanto, Spongebob, Norse Mythology, and even The House of Gucci. 
Everyone can find a committee that interests them in Model UN, from global issues to kids TV shows there is a committee for everyone.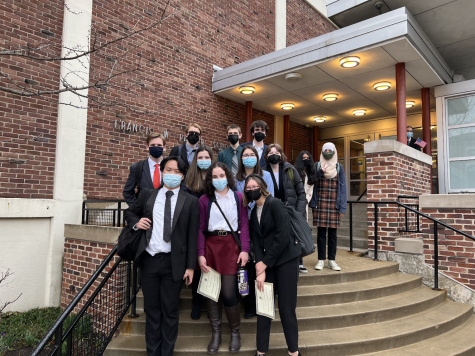 The Glenbard South delegation had a successful first conference at Carl Sandburg High School. Lo recieved honorable mention for his performance in The House of Gucci committee. In Model UN awards are given out for best delegate, outstanding delegate and honorable mention. 
For the Carl Sandburd Model UN Lo had to debate and solve the family feud within the Gucci family and save the Gucci brand within the timeline of the movie. Lo added that not only was the topic special but that, "it was a crisis committee where we had different random events just happen on random occasions so we didn't have time to prepare."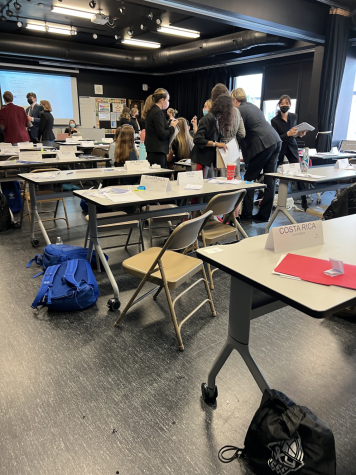 Reflecting on the conference at the end of the day, Iman Meah shared that, "I finally figured out how to do some things since it's a beginner's conference and they answer a lot of your questions." Carl Sandburg Model UN is known as a beginner conference meaning you may ask questions about procedure and you will not be reprimanded if you do something wrong, just corrected. Further the conference allowed the Glenbard South delegates to get back into the swing of things and get ready for the year to come. 
The Glenbard South Model UN team is excited for the year ahead but is still accepting new membership at any time. The consenting answer from each delegate was an invitation to others to join. Meah wanted other students to know that, "the group [Model UN] is really inclusive and like a family."