Why "When Harry Met Sally" is the best romcom
 Romantic comedies are an iconic and popular film genre. They take over the film industry every year with many different films. They are romance movies that make people feel as though they are in the movie experiencing the beauty of love. Throughout all the years though, there is only one romantic comedy that can never be topped no matter how many more are released. 
That film is "When Harry Met Sally" directed by Rob Reiner.  The movie came out in 1989 on July 21st. For a movie about 33 years old, one would expect it to feel outdated, but it is not even close to that. This film will live forever.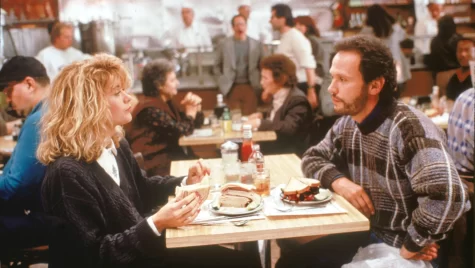 The classic Reiner film is about two completely different people continuously meeting over the years and their love story. The film starts out and continues to have interviews of different couples and their love story.  The story of Harry and Sally starts off as two people driving from Chicago to New York to start their lives after college. Sally is a very Type A person: she is organized, likes things her way and is a glass half full kind of person. Harry is very Type B. He does whatever and says whatever and sees the world more glass half empty. Throughout their lives they continuously bump into each other, and remember each other each time. 
According to 'Good Housekeeping,' "Following its release on July 14, 1989, the movie raked in almost $93 million at the box office. It became the 11th highest-grossing movie of the year, trailing behind blockbuster hits like Ghostbusters II and Batman." The film absolutely smashed at the box office, even when many anticipated the film wouldn't succeed.  People wanted a real and raw film and that is  "When Harry Met Sally".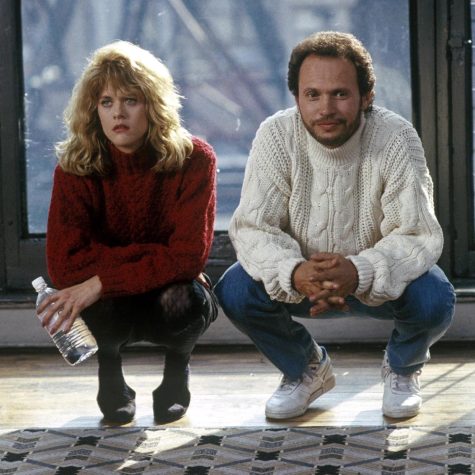 The issue with many romantic comedies are they are not real, just being plain stupid. They are all like an 'ugly person turned hot!' They objectify the characters and do not actually show real and raw emotion. Reiner's film does not do this. He focuses on the characters' personalities and their flaws.
For example, Sally being so Type A, it takes over her life. She has a plan for everything, and when it backfires it completely takes over her life. When it comes to Harry, he faces the world with a pessimistic attitude, He reads the end of a book so he knows the ending, just in case he dies before he can read the whole book. He is never satisfied because he is always ready for the darkness and the end. Sally helps Harry see the light and live in the moment, while Harry helps Sally loosen up and see not everything goes according to plan. 
That is what makes this classic different from the rest, and leave the classic the most iconic and memorable. It is raw and real and emphasizes the flaws of the characters and how they help each other grow. It shows the beauty and the irony of life, and how the universe has a plan for everyone. "When Harry met Sally" will forever stay a classic and on top of the film food chain.