Why should Glenbard South students join more extracurricular activities?
When walking down a Glenbard South hallway, one passes by dozens of posters and announcements advertising various clubs and sports meetings. Many entice readers by offering a fun time, new friends, and perhaps treats! But all of this can lead one to wonder, is it worth it? Why should I attend this meeting or join this activity?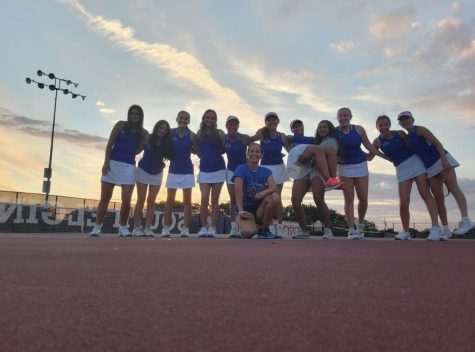 The wide array of skills developed, lessons learned, and communities created by joining extracurriculars are beyond enough reasons to help make decide whether or not to join clubs.
But even in various studies like the Study of Extracurricular Participation and Academic Outcomes in the Journal of Youth and Adolescence, it was overwhelmingly shown that students who participate frequently in extracurricular activities tend to have higher grades, better test scores, and more positive educational experiences in general. 
Further, we can learn a lot from the Journal of Adolescence, a brief report on Australian adolescent extracurricular activity participation and self-concept. In this piece, it is proven that participating in extracurricular activities contributes to adolescents' character development. 
Students who participate in extracurricular activities report higher levels of self-concept and self-worth. They also have opportunities to develop personal interests and discover their strengths and weaknesses.
Ms. Kosak, our own Glenbard South Assistant Principal for Student Services states, "Last year about 75% of our students were involved in either a club, activity or athletic team". In this school-wide majority, many students have personal narratives of what joining extracurriculars has done for them and their calls for more student involvement.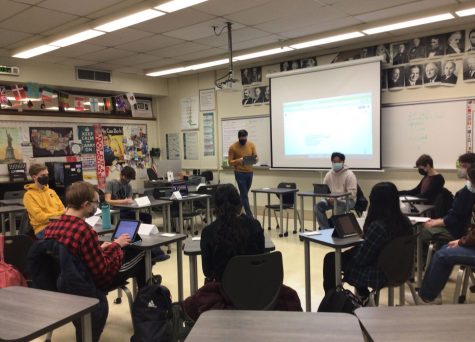 Ella Pope, a Glenbard South sophomore cheerleader, and member of various clubs like Student Council, said, "I know personally I've met tons of friends through many clubs and I've gotten to know people that I would've never pictured myself talking to before".
As a leader of the Earth Action Network, Isha Shah calls for students to get involved at Glenbard South, "To feel more connected to GBS, meet friends and build a resume". She also mentions the impact that participation in the community can have on college applications. 
Glenbard South senior, Zainab Talha shares that extracurriculars are, "a great way to stimulate career and professional expertise while developing skills needed in life outside of school". 
Raider staff member Ms. Kosak explains, "When students get involved in an extracurricular activity at school they feel more of a connection to the school community as a whole. This in turn creates a more cohesive school community".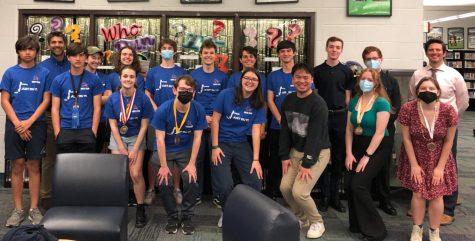 Some students were so passionate about GBS activities, they could not resist giving some of their favorite organizations a "shameless plug" when being interviewed. 
As a President of the Future Medical Professionals Club (FMPC), Talha shouts out to the organization, stating, "our club is great for anyone passionate about the healthcare field, as it offers resources for students to connect with medical resources and learn more about different career opportunities that exist in the field". She is excited to share the new activities and events they have planned this year!
Lauren Field, a senior at Glenbard South, who also fills the role of National Honors Society (NHS) President, encourages all students at GBS to learn more about the incredible organization. She says, "NHS is a very valuable opportunity for juniors and seniors, it truly gives you a way to get back to the community and connect with your fellow peers". For freshmen and sophomores, who can not yet join NHS, she recommends, "get involved in volunteer experiences like Key Club or outside of our school, like a food pantry so that you have the volunteer experience necessary for admission. Also, make sure to keep your grades up"!
Junior Matilda McLaren, encourages students to look into joining Best Buddies at Glenbard South. She explains, "Best Buddies is a 501 C3 non-profit organization that has opportunities in the job sector, high schools and universities". She describes it as, "a wonderful way to develop your leadership and a place with amazing people and a community". 
As the Student Council Executive Board Secretary, senior Arya Nade calls STUCO, " a great place to get involved with school spirit and to stay in the loop". 
So now that you plan on joining an extracurricular, where do you go? 
Some advice that Ms. Kosak has for students is, "We want to provide opportunities for all interests.  If there is something you are interested in and you are not exactly sure where it fits in we (Ms. Chaloka, Assistant Activities Director and myself) can help you find which club or activity would make the most sense". She later adds that,  "We have also had students interested in starting clubs come and talk to us as well and were able to get a club started. (There is some leg work that has to be done by the students in order for that to happen.)"
Raider Pride enthusiast Pope proposes that students, "Find topics that you are interested in, and there will most likely be a club that has people with similar interests and ideas." She also says, "A great way to join new clubs that you are nervous about is to go with a friend that also wants to join those clubs."
Erika Hartman, a Glenbard South junior who participates in activities ranging from Student Council to the Girls Basketball team, recommends that students go on the Glenbard South High School website, see what clubs we have to offer, reach out to the respective staff member, and "shoot their shot". Another recommendation she has is to see what clubs your friends participate in and join them to see if that organization could be a place for you! 
Truly, there is a place for every Raider at Glenbard South, so know that there are students and staff who want to help you find that place, whether it is a club, sport, or other activity!