A Bittersweet Farewell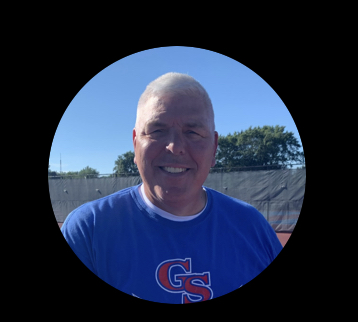 After 29 years, Glenbard south has to bear the difficult task of letting go Mr Nussbaum. 
Mr. Nussbaum bids a long awaited farewell as he retires from Glenbard South after a long-lasting career as a passionate educator in the math department and an encouraging coach for the girls junior varsity two tennis team and freshman girls basketball team.
Being born into a family of many teachers, this occupation came easily to Nussbaum.
 "I was used to that rhythm and enjoyed working with kids," Mr. Nussbaum recalled. "It was certainly a career I had familiarity with."
When asked about what he enjoys most with teaching, Nussbaum responded with, "Everyday is a bit different. Students will be students, whether it is 2022 or 1992." He elaborated, "Kids are different and challenges are a bit different [now]…All [of them] are good kids [with] different backgrounds and different traditions." 
Even after he retires, one part of Nussbaum will remain at South as his legacy. Mr. Nussbaum was the singer behind the National Anthem at Glenbard South's 2022 pep rally, the first since COVID-19. His deep yet smooth voice bellowed throughout the school's gym, while each grade sang along in unison. 
Truly a memorable teacher, he completed this very interview whilst on the way to a tennis match. In his last year, students bid a tearful farewell to one of Glenbard South's many role models.