Ms. Gauna Breathes New Life into Social Studies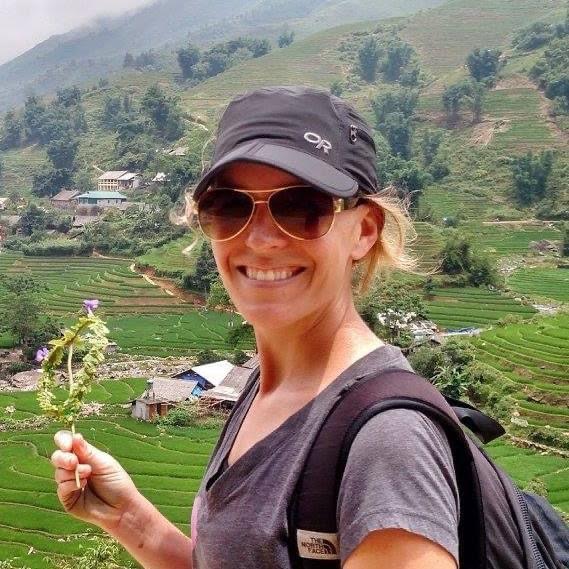 Ms. Rebecca Gauna shares many traits with the ideal profile of a Glenbard graduate: a global citizen who embraces diversity, a self empowered adult and someone who thinks critically about her role as a teacher. –
2022 marks Ms. Gauna's seventh year as a teacher, but her journey to Glenbard South has been a unique one. 
Ms. Gauna has always loved history, and she attributed her love for the subject to her childhood. When she was ten, her family moved to Australia. They moved back to Illinois five years later, in the middle of her freshman year.  Ms. Gauna shared that the move was a stressful time for her, but it allowed her to grow. "That Australian move is what started my love for different cultures and places and times," she said.
After studying at the University of Miami in Ohio, Ms. Gauna moved to Spain. Living in Barcelona and working three jobs, she eventually made her way to the nonprofit world. She received a grant to live in Mexico and work for a microfinance organization. Later, she was hired in a permanent capacity. "I ended up staying for two years and I worked for a really small nonprofit there called Peace Mexico but they did a lot of community programs," Ms. Gauna explained. 
Ms. Gauna was Peace Mexico's development director for two years. She added, "It was a big title, but it was a small organization." Eventually, Ms. Gauna moved back to the States to work for a nonprofit in Chicago based around education called Facing History and Ourselves. 
"They actually work with history teachers and it was then that I was like, that's what I should be doing, because that's what I care about, these programs." Ms. Gauna went on to say, "I care so much about education, but I want to be with the students, so I went back and got my masters in the teaching of history and then started teaching."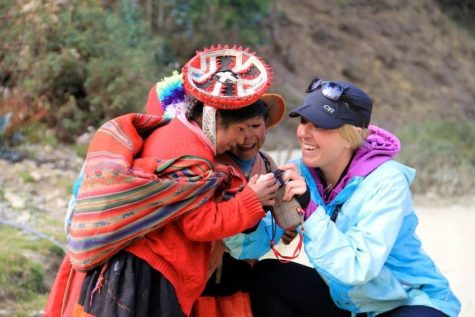 Ms. Gauna received her masters in the teaching of history from the University of Illinois at Chicago. She is also ESL certified, meaning she is able to work with students who are learning English.
Ms. Gauna believes in the power and importance of education. She said, "It was working in nonprofits that also showed me how I really believe education is the root of [solving] a lot of other social issues." She continued, "It's just a career that I really believe in and I love working with young people." 
"I really love going to work every day and interacting with students. And not sitting behind a desk and doing things that I think are important," she added. 
Ms. Gauna especially enjoys working with students from different backgrounds. "My students are from all over the world, which I think is such an amazing asset," said Ms. Gauna, expressing her admiration for Glenbard South. "The perspectives and the cultures they bring into the classroom lead to awesome discussions and it's just a really enriching environment to learn."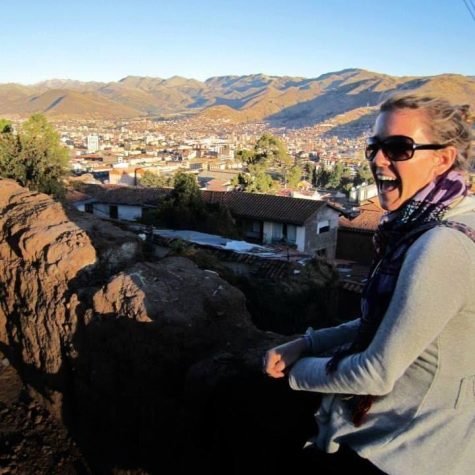 Ms. Gauna inspires her students to see their own impact on the world. "I think social studies actually matters. I think it's really important for students to understand their connection to the past. To know that history is not inevitable, that their choices count, that they're the ones who are making history now and to see those present day connections," said Ms. Gauna while pointedly gesturing to the decorative historical timeline adorning her classroom. She truly believes that her students are capable of changing the world.
Ms. Gauna is not only excited to get to know her students within the classroom, but outside it as well. She previously worked at Lindblom Math and Science Academy, and while she was a social studies teacher there she ran a Latine culture club and dance program. Ms. Gauna is going to be bringing back Latinos Unidos here at Glenbard South. "We haven't met yet but I'm hoping to bring a lot of students on board and maybe do some similar programs here," she enthused. 
Ms. Gauna expressed the best part of her job, "It's gotta be the students. I really love going to work every day and interacting with students." 
Ms. Gauna is a new addition to the Glenbard South community, but she already fits right in with her passion for teaching and for her students.