Thank You For Being A Friend: Best Buddies at Glenbard South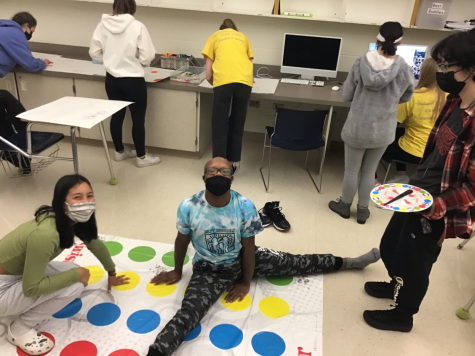 Forging friendships is the name of the game for Best Buddies at Glenbard South! Individuals with and without disabilities are a part of this inclusive community focused on friendship. With events every month ranging from tie-dying t-shirts, to dance parties, to Friendsgiving, the fun never seems to stop.  
Best Buddies, a nationwide nonprofit, has its very own chapter right here at Glenbard South. Its mission is to create improved opportunities for those with disabilities through inclusion and friendship. The program is designed to pair those with and without disabilities up in a one-to-one buddy-peer pair. 
At South the pairing of these individuals is done by each person taking a personality test to determine who is a good fit for who. "We as a board try to match people who are very compatible and would do good in a relationship," said Matilda Mclaren, Vice President of Best Buddies and creative writing club member, when explaining South's pairing system.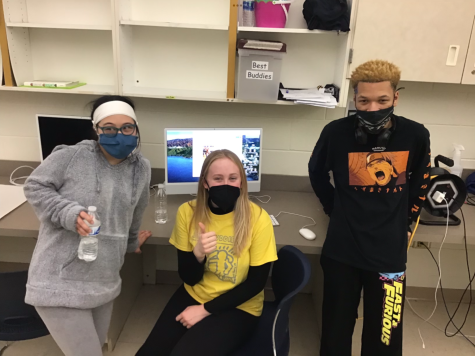 Reflecting on the pairing event last year Mclaren shared that, "We left little slips of paper of the buddy pairs and you would fish it out of a mason jar." This year the matching event will be bowling according to Victoria Polinski, a Best Buddies board member and part of the Glenbard South dance team. 
On the subject of events Felicity Abbott, president of Best Buddies and co-editor in chief of the Independent, shared that Best Buddies puts on a, "…talent show at the end of the year which was a big hit last year." There are also "…informational meetings once every month," said Lorenza Foster-Simbulan, a Best Buddies board member and Varsity tennis player at Glenbard South, when describing the set up of the club. But for the events, "It's basically just like a party so sometimes we'll have a dance party or  a movie or for thanksgiving we'll have a potluck so it's a lot of just party type situations," said Foster-Simbulan. 
However though these events are a staple for Best Buddies they are looking to expand. "We're going to try to add an additional meeting, kind of a go-to meeting where we go to see the school play or some sporting event going on at our school together," said Abbott. 
Further, Best Buddies is looking to add a fashion show to their wide repertoire of events this winter. Along with new events, collaboration with the other Glenbard schools is also on the agenda. 
"We're going to try and work with Glenbard West to do a combined fashion show," said Abbott. Not only is the club looking to expand to the other Glenbards for new events but for their past events as well. "We're going to work to make it an all Glenbard Best Buddies talent show." 
All four board members expressed that the club is looking to expand its membership. Advertising and growing their events is the game plan for this year.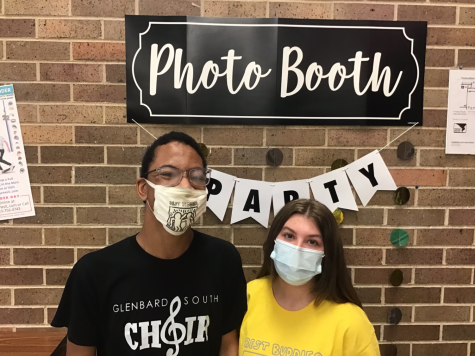 Though the club is considered small the impact is anything but.
"I just love seeing new friendships form and it can be between a peer and a buddy in the friendship or two sets of peers and buddies and that friendship just carries over into the school setting," said Mclaren. 
"It's just a ton of fun. Everyone is very funny and friendly and there's always a good conversation to be had at our events," shared Abbott. 
"You can be yourself because there's not going to be anybody that's judging you because everyone is very inclusive," said Foster-Simbulan. "It's just a really fun time to just hang out and you don't have to think about school and it's kind of a good distraction." 
"Friendship. I love it because it's just so fun to meet new people," said Polinski. 
A community of friendship is what Best Buddy is all about and it shows: "the people" is the consenting answer given by each board member to why they joined and why they stay.