'Call Me by Your Name': An Exploration of Summer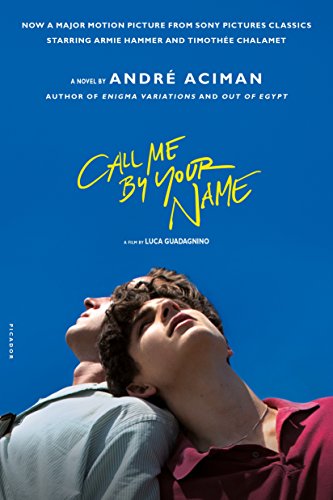 Summer. Every year, it brings the usual: sweaty palms, nights out with friends and waves of afternoon boredom. For Elio, the protagonist in Call Me by Your Name by André Aciman, summer always brings something a little bit more special.
For seventeen years, Elio has spent every summer of his life in a country house somewhere in northern Italy. His archaeologically-inclined professor of a father always invites new academics-in-training to spend the summer with them, to revise whatever papers they are writing and help him with his own research. As a result, Elio is forced to share his space and summers with a new guest every year for the six weeks that they sign up for. Having been a part of this family his entire life, this is something that Elio has gotten quite used to. They come, tell a few stories at dinner, swim a few times at the beach, polish up their Italian and their writing and then they go. Overall, nothing too interesting.
This time, somebody special comes along. Set in 1983, Oliver is his father's chosen guest for the summer. A brand-new classics professor from New York, Oliver is ambitious, abrasive and a little bit over-confident. Shy, intuitive, inward-facing Elio first finds himself offended by his presence. 
As the summer edges on, though, Elio finds himself unable to stop thinking about Oliver. If not about how rude he seems, with his blunt American words, then about how nice his shirts look on him or how much he would like for Oliver to look at him for more than a few seconds at a time. Elio has made friends with the men his father has kept at his house before, but never has one of his guests had this much of an impact on him.
Written from the perspective of a middle-aged Elio recalling his experiences, the book carries all the tension that comes from the second-guessing and self-doubt that occur naturally in the first stages of a relationship. The cool glances that are too vague to interpret and the chilled conversations that inexplicably follow moments of (maybe imagined) intimacy keep both Elio and Oliver unsure of themselves until well into their story. 
The imagery in the conversations that Elio attempts to decipher paired with the nearly catastrophic amounts of self-doubt leaves readers feeling connected to parts of their lives and of themselves that they have forgotten, or perhaps wished to forget. The raw personality of the text and the human vulnerability that Elio shows throughout his journey leaves readers reaching for their own summer flings or friendships. Although Call Me by Your Name is a fictional story, it is hard to accept that a tale so intricately crafted did not happen.
The detail with which the author, André Aciman, forms his characters creates an atmosphere in which the reader feels welcome and understood – it is rare to find a book where the main characters are so perfectly flawed as to make them seem like real people. 
However, despite everything that the author does to entice the reader, there is a certain catch. The book is written in a curvaceous and potentially daunting style, which can scare away readers who are not particularly fond of long, difficult and vaguely pretentious sentences. Even so, if anything the structure that the author employs does nothing but add to the charm of the story and add a little twinge of the classics.
As of 2018, Call Me by Your Name has also been made into a movie, accessible through Hulu, Disney+ and ESPN+. The movie perfectly captures the secretive, tension-filled atmosphere the book creates and gives the impression of finishing the narrative that André Aciman began, by giving it a visual legacy as well as a written one.