Clubs coming together
Future Medical Professionals Club, Global Health Initiative Club, Habitat for Humanity, Best Buddies and Back to Basics are all collaborating in the organization of Clubs Coming Together Week. Clubs Coming Together Week will be held on the week of December 2nd through December 6th. Each day will be designated to an activity that one of the clubs will run. Monday, December 2nd, Global Health Initiative Club will be making cards for the kids in the Ronald McDonald House. Tuesday, December 3rd, is Purple Day, sponsored by Habitat for Humanity. Wear purple to support homelessness awareness! Wednesday, December 4th, Future Medical Professionals Club will have therapy dogs out in the commons hallway. Thursday, December 5th, Future Medical Professionals Club Will be handing out first aid kits before school. Lastly, on Friday, December 6th, Best Buddies will sponsor a yellow out day. To conclude the week, there will be a trivia night held on that Friday night from 6-8pm in the Commons to raise money for the Glen Ellyn Community Youth and Family Services. The topics include: Science, History, Pop Culture, Geography and Sports. During the trivia night, someone from each team will spin a wheel which chooses the topic. The team can pick the level of difficulty ranging from 1-5. Every team may write their answer on their white board and earn points. Tickets will be sold during the week at the bookstore for $5. Tickets will also be sold at the door for $6. Come and support!
About the Writer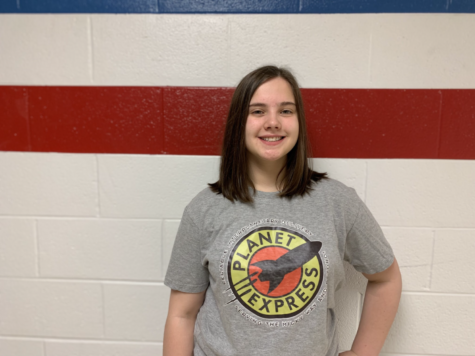 Olivia Kempfe, Writer
I'm a writer for nation. I enjoy writing for the newspaper and participating in school activities.