Students for students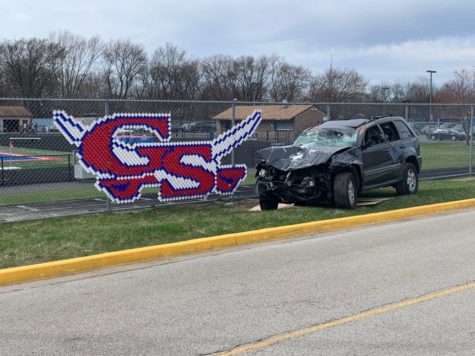 Throughout their school careers, students are taught to ignore peer pressure and remain drug free throughout their entire lives through programs like Drug Abuse Resistance Education and Too Good for Drugs. Continuing this pattern, Students for Students is a club at Glenbard South that is dedicated to promoting a drug and alcohol free lifestyle. 
"We just want everyone to feel as though they don't need drugs to live a good life," stated senior Sophie Guastaferri. 
Students for Students held the annual Red Ribbon Week during the week of October 21st to promote a drug-free lifestyle. Events during Red Ribbon Week included Red day, Western Day, Meme Day and Pajama Day. Some future events the club wishes to organize include making holiday cards in December for veterans and holding a food drive in November.
Students for Students is a member friendly club. Students of any grade are welcome to join at any point in the school year. The club sponsor is Ms. Zupec and the club president is senior Sophie Guastaferri. The club meets every three weeks on Thursdays at 7:10 in the morning in Room 63 before school. Students can contact Sophie Guastaferri at [email protected] or Ms. Zupec at [email protected] with any questions.