Samsung fold is actually a flop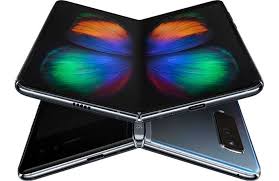 Evan Dede, Journalism Student
May 17, 2019
Folds in an object create a weak point in the structural integrity of an object. So Is wonder why consumers are giving Samsung so much backlash about the new foldable phone.
According to a smartphone user it South Korea identified by his surname "lee" said he left his phone on a table when he noticed smoke coming from the phone and a burning smell. "I had to drop it to the ground when I touched it because it was so hot," Lee reported.
Samsung fold developers say it was because of external damage caused by a small impact. Samsung had to cancel several events due to coroners reporting the screen breaking and almost snapping in half.
Samsung has started a mass recall on phones and encourages customers that they will fix the problems and release a revised Samsung fold on a later date.
The Samsung fold's release has been a large blow to the stocks of Samsung as the fold has many design flaws and breakers easily, and costumers are not happy about it.