Amazon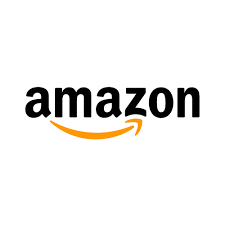 Imad Uddin, Journalism Student
May 17, 2019
Amazon has been changing the way we shop, but are there any downsides to shopping on Amazon? The company has been rapidly growing and has a dramatically replaced the traditional way people do things like shopping and buying movies etc.
Amazon dominates the online shopping market. According to TechCrunch, "Amazon is set to clear $258.22 billion in US retail sales in 2018, which will work out to 49.1 percent of all online retail spend in the country." Amazon is wonderful, but it does have pros and cons.
However, Amazon has many good things about its service. It saves people time and the hassles of shopping in person. You can find about any product you can think of, and you are also able to buy it instantly. Consumers do not have to leave their homes to buy things; it has transformed our lives because it has changed the way we used to do
things like shopping. People still go to physical stores but not as often as people back in the 1990's. However, technology plays a big role in Amazon's success because basically anyone with a smartphone can shop on it. This site has products from home appliances to video games etc. Amazon also has a membership program called Prime which gives you access to more services from Amazon and free shipping which is much
faster.
Shopping on Amazon also has many cons that you may not think about. When you buy products from Amazon, you usually have to wait a little while for your package. If you have the Prime membership, then you will get your packages much faster but you still have to wait. When you buy products from a normal store like Walmart, you will have your product with you when you leave. Amazon is also "killing" local businesses because they cannot compete with Amazon. It is very huge and people can access it from anywhere but smaller physical stores cannot compete with a behemoth company like Amazon. It also had an unfair advantage over smaller businesses.
According to USA TODAY, " Amazon had an unfair advantage. Until very recently, Amazon did not collect sales tax on sales to customers in almost all U.S. states which immediately gave them a built-in discount." Small shops have gone out of business and that could potentially lead to a monopoly. Amazon still has competition from retail giants like Walmart and Target because they have been there longer than Amazon.
Altogether, Amazon has changed the way the people shop in 2019. It has many services that are very useful. There are many pros and cons with Amazon. The Company has great products, and you can buy them from your phone. Amazon also has cons.For example, it is hurting small businesses because they cannot compete with Amazon.