November midterm running candidates
Hang on for a minute...we're trying to find some more stories you might like.
     On November 6, the 2018 midterm elections will be held nationwide, and this year's elections have captivated the public as the House of Representatives is up for grabs concerning which party will rule it. While Republicans now largely dominate the House, numerous signs point to a highly energized Democratic party that can potentially take this chamber of Congress.
    Illinois' 6th district major candidates are Peter Roskam, the current representative, and Sean Casten. Although Illinois' 6th Congressional District is right-leaning, it has shown surprising results during the 2016 presidential election, where Hillary Clinton was favored 50.2% to the 43.2% favoring of Donald Trump.
     The following is an overview of both major candidates:
     Peter Roskam is the current representative of the 6th Congressional District of Illinois. Prior to his win in the 2006 Congressional District election, he was a partner in a law firm called Salvi, Roskam, and Maher. He has been a lifelong Illinoisan. His viewpoints include the following:
-a full repeal and replacement of the Affordable Care Act, also known as Obamacare
-reform Illinois tax code, placing more money back into families' paychecks and tax cuts for small businesses
-great support for Israel and seeks to put an end to the Boycott, Divestment and Sanctions (BDS) movement
-does not support taking in Syrian refugees
-no distinct stance on immigration
-not supportive of the Mexican border wall, claiming its effectiveness would vary depending on area
-pro-life
-lower education costs
    On the other side of the spectrum, Sean Casten is the main Democratic candidate in this year's election. A former scientist, Casten moved to Illinois in 2007 to co-found Recyclable Energy Development LCC with the intention of profitably reducing greenhouse gas emissions through the use of otherwise wasted energy. His viewpoints include the following:
-retaining the Affordable Care Act with added improvements that would provide universal healthcare, regardless of one's employer, state of residence or health
-believes the recent and future tax cuts will only contribute to the GDP decline and further unemployment
-granting citizenship to current Dreamers and employing a "point-based" system that would consider skill and additional factors when granting preferential visas, using immigrants to fill gaps in current employment
-not supportive of Mexican border wall
-pro-choice
-lower education costs and increase investments in education
    This election's candidates truly shine the light on the numerous differences between Republicans and Democrats. Both candidates embody various core values and beliefs of their party.
    Ultimately, this November's midterm elections will be a great opportunity to take a stand for one's beliefs. Everyone who is at the right capacity should be urged to vote on November 6th, 2018.
About the Writer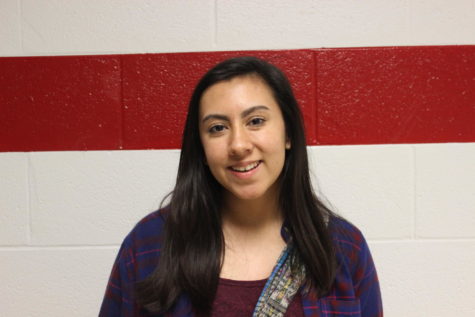 Natalia Santis, Editor-in-Chief
Natalia is a senior at Glenbard South and an editor for The Independent. In addition to her work on the newspaper staff, Natalia is a member of Model...