Taking out the trash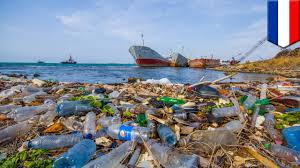 Do you ever wonder where that last piece of trash that you just threw away actually went? The average American throws away approximately 185 pounds of plastic each year and 14 billion pounds of garbage is annually dumped into the ocean.
As of today, there are 1.8 trillion pieces of trash floating around the Pacific Ocean that weigh just about seven million tons, making up what is known as the "Great Pacific Garbage Patch." It is said that this great big pile of trash has been accumulating for over the past 20 years. The cause of this accumulation is simply human negligence.
Some of the effects of the garbage patch include killing wildlife, littering beaches, discouraging swimming and harming commercial and local fisheries. Consequently, this type of trash disposal has real implications for climate change, the safety of sea life and industries such as fishing and tourism. It can also affect one's health if plastic ends up in food, thereby impacting human lives directly.
Land masses that end up in the path of gyres, circulating ocean currents, receive particularly large amounts of trash. The 19 Hawaiian islands receive massive quantities of trash shot out from the gyres. Some of the trash is decades old, which means that it is especially difficult to clean up.
Surprisingly, there have not been many attempts at cleaning up the Great Pacific Garbage Patch over the years. In the early 2000s, a couple of groups participated in different projects like JUNK Raft and Project Kaisei, studying the plastic in the piles and observing its impact on wildlife. However, it was not until 2012 that Boyan Slat unveiled a concept for removing large amounts of marine debris from oceanic gyres at the TEDxDelft 2012 conference. At only 16 years old, Slat proposed to use surface currents to let debris drift to collection platforms. He founded the Ocean Cleanup Project.
The Ocean Cleanup Project's mission is to develop advanced technologies to rid the world's oceans of plastic. Since The Ocean Cleanup started, the organization has raised $31.5 million dollars in donations from entrepreneurs in Europe and Silicon Valley, including Marc Benioff, CEO of Salesforce. By developing new designs, Boyan Slat estimates that half of the Great Pacific Garbage Patch will be gone within five years.
This dream was made into reality just last month when the Ocean Cleanup foundation launched the world's first ocean cleanup system out of San Francisco to take on the Great Pacific Garbage Patch. This system involves a 2,000 foot long floating pipe that collects plastic without harming marine life. The trash collects in the middle of the U-shaped pipe until a garbage boat comes to collect it. The device has satellite pods that communicate with the company's headquarters in the Netherlands and other boats to share its location. It is controlled remotely and has two cameras located in the center.
There are numerous different ways that we, as individuals, can make a difference and aid in the effort to rehabilitate the oceanic environment. For example, many communities have eliminated the use of plastic bags. These bags are generally recyclable, but billions of them are thrown away every year. Likewise, on the Hawaiian Islands, cleanup programs bring volunteers to the beaches to pick up trash.
"That plastic is still going to be there in one year. It's still going to be there in ten years. It's probably going to be there in 100 years, so really only if we go out there and clean it up this amount of plastic is going to go down," said Slat.
We live in the age of information where people, like Slat, are using their resources to fix real life problems. It is truly inspiring to see such young individuals using technology to make a great impact in the world.
About the Writer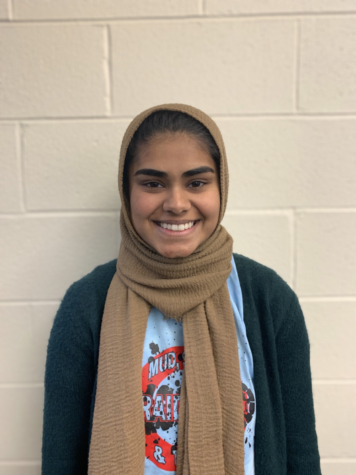 Shayan Malik, Editor
I like writing and unleashing my creativity through newspaper. Besides writing, I enjoy running cross country and track and performing for Speech/Forensics.