Chess is not just a game
Chess is a game that does not focus on the physical abilities of the player, but rather their mental and intellectual abilities. Chess Team comes together to focus on building and applying its abilities on the chess board in practices and meets, while also teaching students life lessons.
In a typical practice, the chess team is given tactical sheets and puzzles to practice and memorize strategies on how to win a chess match. Strategies include how to achieve checkmate in two moves, how to checkmate with a rook, queen, or bishop, how to avoid stalemate, and more. Practices also develop opening strategies, which will begin a game in a way that will assist the player in winning. The team also builds understanding of the game's basic rules and establishes lessons that one can apply to their own life. Chess is all about the actions of the players, and the consequences those actions have in the endgame.
South's Chess Team Coach, Mr. McWilliams, states that playing chess assists the player in learning the true consequences of his actions in life. "Chess is a thing where you can have a game in ten minutes and make poor decisions where there are no consequences. But if you correlate that to life, some decisions you make don't have major consequences, but there's also decisions that have consequences that can last years. Chess helps the students learn to be careful at what they do in a fun and engaging way. Each move has an impact on the end of the game, as each action you take in life has an impact on how it turns out."
Chess assists players in learning to be careful in what they do, on and off the chessboard.
As an official IHSA activity, chess has regular competitive tournaments in which South's Chess Team participates. Chess Team will have tournaments most Saturdays starting in October. A tournament consists of multiple games against players from different schools.
Normally, Chess Team meets Mondays and Wednesdays after school in the library. It is open for anyone to join at any time in the year. For more information contact Mr. McWilliams on Schoology.
About the Writer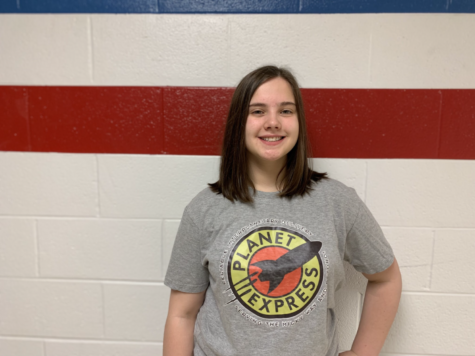 Olivia Kempfe, Writer
I'm a writer for nation. I enjoy writing for the newspaper and participating in school activities.