Murder Turns Political
Hang on for a minute...we're trying to find some more stories you might like.
      On Tuesday August 21, 2018, the body of a missing woman was found after weeks of searching. Instead of concerning themselves with the large-scale prey on women that our society faces, the public focused on the the murderer's immigration status and took it upon itself to blame the entire situation on this one sole factor.
      Mollie Tibbetts, a 20yr old student at the University of Iowa, went out for an evening run on July 18 and was never seen alive again. When her body was discovered nearly one month later, autopsies revealed that Tibbets had died due to multiple forceful injuries. After looking through surveillance footage and piecing information together, authorities concluded that the murderer was Christhian Bahena Rivera, a 24yr old Mexican national residing in the United States illegally.
      When news of this came out, the public made sure to present its distaste with the situation. During a political rally in West Virginia, President Donald Trump stated, "The immigration laws are such a disgrace," referring to the cause of the murder, while The White House made sure to mention in a tweet that Rivera was in fact an "illegal alien." This narrative that stricter border control and reformed immigration laws could have prevented Mollie Tibbetts' murder is being forced onto the rest of the public by those with the most authority, our own American government.
      Although Rivera's has been residing unlawfully in the country for four to seven years, his defense attorney Allan Richards noted that Rivera has no previous criminal record besides his illegal stay or any encounters with the police.
      To say that immigration status has substantial correlation to this level of violence is simply a lie. A study conducted by the State Department of Public Safety in Texas, the state with one of the highest numbers of illegal immigrants in the country, showed that the homicide arrest rate for native-born Americans was about 46% higher than the rate of illegal immigrant homicide arrests. That being said, a woman is much more likely to experience any harm at the hands of a domestic partner than an undocumented immigrant.
      Mollie Tibbetts' father took a stance on the situation and voiced his concern in an opinion piece written for the Des Moines Register. Roger Tibbetts stated, "I encourage the debate on immigration; there is great merit in its reasonable outcome. But do not appropriate Mollie's soul in advancing views she believed were profoundly racist."
       Regardless of any information, nothing can truly justify Tibbetts' death, but using her murder to further a political agenda is profoundly disrespectful towards any family of a homicide victim and illegal immigrants. Rivera's motives had absolutely nothing to do with his legal status.
       A tragedy that should have resulted in conversations about the homicide rates of women at the hand of man turned into the painting of undocumented aliens as inherent criminals and transformed a non-political story into one of politics.

About the Writer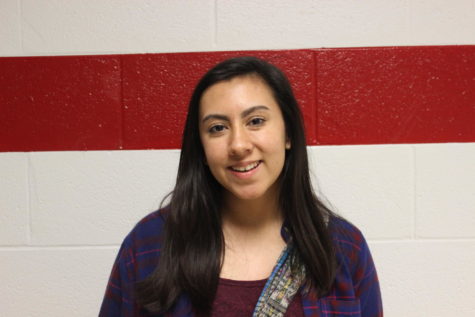 Natalia Santis, Editor
Natalia is a junior at Glenbard South and an editor for The Independent. In addition to her work on the newspaper staff, Natalia is a member of forensics...