New Year's traditions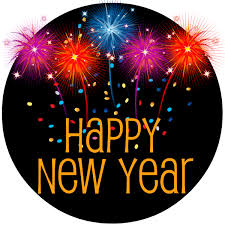 Hang on for a minute...we're trying to find some more stories you might like.
Throughout America, New Years is commonly celebrated with fireworks, kissing at midnight and dropping the ball in Times Square. However, there are other ways the beginning of the New Year is celebrated around the world.
For example, in Australia people prefer to visit their church in order to pray for their blessings for the coming new year. According to http://www.123newyear.com, in Sydney, Australia Harbor Bridge is lit up with more than 80,000 fireworks, creating an extraordinary and unforgettable experience for spectators. The fireworks are intense and extravagant to an extent that it can be viewed anywhere within a 16 kilometer radius around Sydney. Also, in Melbourne, a major attraction which one cannot afford to miss is the depiction of the Chinese-Australian rituals, as a part of which traditional practices of "sacrificing to ancestors," are performed with dedication and enthusiasm in the China place in Melbourne.
Next, throughout the country of Brazil it is customary to consume lentils and rice on New Year's day. Doing so is believed to confer blessings, good luck, fortune and prosperity in one's life. Additionally, in the beliefs of the  Brazilian people, "Lemenga" is considered the Goddess of the Sea and the Mother of Waters. As a part of their tribute to the Goddess and in order to get bestowed with her blessings, Brazilian people depart in a boat covered with presents, scented flowers, colorful candles, jewelry, scents and rice. Rio de Janeiro is where most New Year's activities are prominent. There, many Brazilians eat, drink, dance and celebrate the mood of New Year.
Lastly, throughout Amsterdam, Rijksmuseum on Museumplein invites everyone to be a part of the extravagant celebration. Celebrations begin at around 9 p.m. and go on throughout the night till the early hours of the first day of the New Year. Thousands of people make noise at 12, and then it is followed by wishing everyone New Years wishes. Also, people wish one another with the wishes of "Gelukkig Nieuwjar," which refers to prosperous New Year.
All in all, if given the opportunity to travel to any of these countries one may find interest in experiencing the different customs and cultures that are indigenous to the country.