Giving time, receiving gratification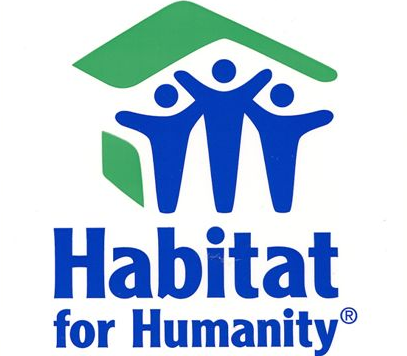 Ava Childs, Journalism Student
December 11, 2017
Hang on for a minute...we're trying to find some more stories you might like.
Giving back to the community can make a person feel good inside, while also looking good on resumes and college applications. If one is interested in joining a fun and successful volunteer organization, Habitat for Humanity is the perfect opportunity.
Habitat for Humanity is a global, nonprofit organization working in nearly 1,400 communities across the United States and approximately 70 countries around the world. Also, Habitat works in numerous ways to ensure shelter for people facing homelessness. For example, Habitat's Disaster Response works with local communities to address a variety of housing needs after natural disasters. Additionally, Habitat provides advocacy work, which raises awareness and support for decent and affordable housing around the world. Outside of North America, Habitat works with partner organizations to serve even more families by using innovative financing methods.
According to habitat.org, decent shelter provides a solid foundation. It is the platform on which a family carries out today's realities and prepares for tomorrow's transformations. Every Habitat house changes lives:  those who offer them a hand up in a time of need for the families who help build them and pay an affordable mortgage or loan. Moreover, giving back to the community can make a huge impact on people's lives.
Habitat for Humanity also allows for opportunities to travel.  For example, Glenbard South's representative Mr. McWilliams took students to a homeless shelter in Chicago last school year. Senior Sarah Shuke is a member of Habitat for Humanity. Shuke said, "Habitat for Humanity is a fun way to meet new people and participate in giving back."
Mr. McWilliams encourages students to join and take part in activities like fundraising, working at various work sites and other communities to find affordable housing.
All in all, one person can make a huge difference in the community. Habitat for Humanity provides a volunteer experience while having fun and receiving various benefits of taking part in the organization. If interested in this fun and worthwhile experience, contact Mr. McWilliams. Meetings take place Monday's during PLC.