Need for knowledge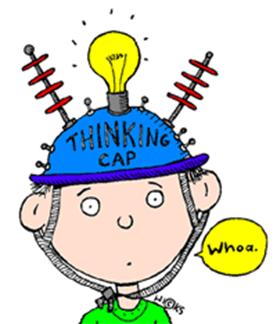 Emma Taylor, Journalism Student
December 4, 2017
Hang on for a minute...we're trying to find some more stories you might like.
"One figure in this film takes his girlfriend Celia out to a Japanese Restaurant until his friend storms in and causes a scare. The main character in this film gets banished to the Himalayas, where they stay with the Yeti, voiced by John Ratzenberge. One protagonist replaces Henry J. Waternoose as CEO at the end of this film, the protagonists find out that laughs are more potent than screams after some time with the young girl Boo. For 10 points, name this Pixar movie in which Sulley and the one-eyed Mike are among the title creatures who harness energy by popping out of closets and scaring kids." How long did it take you to realize the movie was Monsters Inc? A few seconds? You could have just scored ten points for your team. Questions like this one are asked at every practice and meet of Glenbard South High School's Scholastic Bowl.
Students have been hard at work meeting every Friday at 3 p.m. in the AP Cafe to practice for Scholastic Bowl. They practice by competing against each other in a team against team buzz-off. Junior Ally Paul described this, "The team that buzzes first gets to answer the questions first for ten points. If the answer it fast enough they get fifteen. After answering the first question correctly they are given up to three bonus questions which, if answered correctly, can give the team a total of forty points, ten for each question."
If answered incorrectly, the question goes to the other team, and members have a chance to answer for ten points.
Around 3:45, a participant can expect pizza to arrive, thanks to Mr. Douglas, the sponsor of Scholastic Bowl.
Every Tuesday they compete. If the match is away they load the mini bus at 3 p.m. and use the traveling time to ask each other questions in a free-for-all style. Junior Justin Martinez recalls his favorite memory as "when I got this completely random question right on the bus ride to a meet, and everyone freaked out."
Upon arrival at the competitor's school, they are greeted and lead to a classroom where the desks are arranged in order to offer all teammates a good look at each other and a chance to hit the buzzer. If the meet is at home, the participants meet in the Ap Cafe at 3:30 to start the match.
According to Martinez and Paul, the strongest players on the varsity team this year are junior Rafia Afzal, and  seniors John Fritz and Robby Schmeider. As for the junior varsity team, the key players are sophomores Natalia Santis and Michael Taylor. Mr. Douglas believes "Rafia is has been with us the longest. She's like the captain and really the soul of the team."
The team's next meet is conference on Saturday December 9. They will be playing at Aurora Central Catholic from 9 a.m. to 2 p.m.
Be sure to watch out for updates on the Scholastic Bowl season or feel free to come to a practice. As Paul said, "We are always looking for more people. They just need to stop by."