Standardized testing strikes Glenbard District 87
Hang on for a minute...we're trying to find some more stories you might like.
On Wednesday, October 11th, 2017, Glenbard District 87 held a standardized test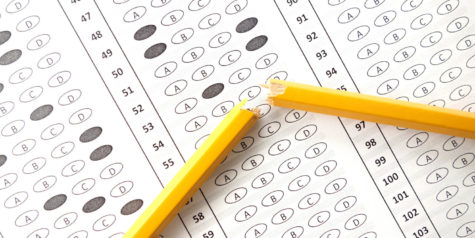 Getty Images/Moment Open
Google Image
ing day for the PSAT. This applied to sophomores and juniors as both took this test within the high school buildings. Many people do value the scores they get on these tests, and many others seem to value other academic achievements more than what how standardized tests represent their intellect.
   The people who believe the tests are useful usually think that they are accurate at recording the academic capabilities of students. These tests have been based off of material that students have learned in a classroom setting, so there has been a direct correlation to daily schoolwork and taking these tests. Sophomore Natalia Santis states, "I think that for a school system or district, standardized testing can be incredibly efficient in finding score averages and comparing them to other schools in different states based on their education models as well". Using standardized tests is a good way to show how a district's teaching style is in comparison to other students' performance from other districts.
   In opposition, many others believe that these tests are not accurate in measuring a student's academic performance whatsoever. Junior Rachel Banas believes "Standardized tests are only a small aspect within what students are capable of. Some people are badtest takers, yet juggle sports andmany other extracurriculars while in advanced classes. That is not represented within a timed test that everyone takes." It is true that some students are poor at taking tests yet obtain very impressive grades while handling other extracurriculars throughout their high school careers.
There are many on both sides of this subject that feel that these tests are either invalid or important to the educational system set in place for all states. As these tests are used to represent the performance of students for their school to look at, they can be valued too highly as a measurement of a student's capabilities.
   We all take these tests whether we believe in them or not. It comes down to what colleges, recruiters and the rest of our nation's people believe. Many colleges and universities are starting to stray away from using ACT and SAT scores as a dictating factor to the admission of applicants to their school, yet some do still require certain scores.Google Image

About the Writer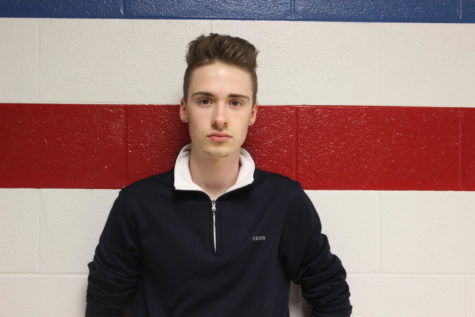 Patrick Poirier, Editor
Patrick is a senior at Glenbard South and the photography editor for The Independent. Additionally, he is the editor for the Lenses section. Patrick is also the president and founder of Fashion Club, while also involved in clubs such as Natural Helpers, NHS, and more. He is one of the two representatives for Quill And Scroll at South. In his free time, Patrick likes to run, take pictures, and travel.