The new app that we cannot 'Stop' playing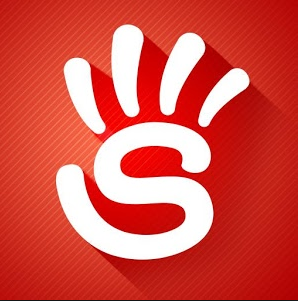 Hang on for a minute...we're trying to find some more stories you might like.
There is a new app dominating the "most downloaded" lists this month, and it is Stop. The craze behind this game comes from its fast-paced, challenging and competitive gameplay.
To summarize, Stop is a game about writing words that involve certain topics and start with a random letter, and being faster and more accurate than the opponent. For example, a topic could be 'Summer things', and the player who goes first spins a wheel that picks the letter – say the letter "B." So a correct response could be "Beach" as it starts with the letter "B" and involves "Summer things." So, there are five of these questions per round, and whichever player answers more answers than the other wins the round. Interestingly, topics can also be changed using power-ups in the case that the first player does not know an answer to the category straight away to help get an advantage. However, this can also help the opponent as both players are asked the same questions.
Lastly, matches are best of five rounds to determine the winner. The first player has a minute to answer as many of the five questions as the players choose. However, the first player has the opportunity to "Stop" the timer at any point during their turn. Then, the second player then only has the same amount of time the first player did to answer the questions. This gameplay feature encourages speed, and makes answering only one or two of the questions but stopping the timer very quickly in hopes of running the second player out of time a viable strategy. After the round is completed, the player who went second then goes first and gets to spin the wheel and use power-ups to change the topics if they wish.
"I like that I can play whenever I want. I can play with my friends or strangers," avid fan senior Allie Sims said.
The combined requirements of speed, quick-thinking, intellect and strategy make this deceptively simple game both addictive and competitive. Stop is free to download from the Apple App Store or Google Play Store.