Simply complex
Hang on for a minute...we're trying to find some more stories you might like.
Sometimes, people have to go through a complicated process of events in order perform a simple task. While some can not stand the idea of complexity to achieve simplicity, some find beauty in it. That is what Rube Goldberg is all about.
A Rube Goldberg machine is a device or contraption that is over-engineered to complete a simple task. Usually, a Rube Goldberg machine causes a chain reaction which inevitably ends in the task finished. While some can be rather simple, others can be extremely complex and intricately designed.
Junior captains Sophie Bair and Adam Pulchaski led the team that recently represented South at a competition held at the Chicago Children's Museum at Navy Pier. There were 10 other Rube Goldberg teams involved, and the object of the competition was to design and create a machine with 25-27 steps and the goal of opening an umbrella. In addition to this, the students had to incorporate a story to go along with their machine.
"Ultimately, the goal of the Rube Goldberg machine is to have fun and create crazy things that connect together," said advisor Ted Heyduck. "The competition changes the objectives of the machines every year, so who knows what they'll think of next?"
While designing one of these complex machines is hard work, students enjoy themselves in the process. "It's been a lot of work, and we didn't know what to expect," said Pulchaski, regarding their competition. "But we did our best, and we are proud of our machine."
The team meets every Friday, after school in room 12. If you are interested in joining and you have any questions, contact either Bair or Pulchaski via First Class.

About the Writer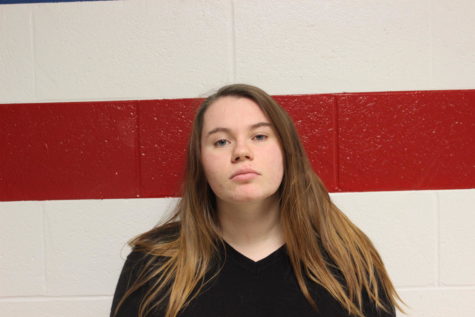 Sabine Kempfe, Editor-In-Chief
Sabine is a senior at Glenbard South and the co-editor-in-chief of The Independent. She is also the editor for the Nation section, and the editor for the weekly video announcements. In addition to her work on the newspaper staff, Sabine is involved in Students 4 Students and NHS. She is one of the two representatives for Quill And Scroll at Glenbard South. Outside of school, Sabine likes to draw and paint.