Guilty, not guilty
Hang on for a minute...we're trying to find some more stories you might like.
Teenagers fight with their parents. It's a fact. It may be about curfew or cell phone privileges, or even making their bed. It's natural for children and adults to run into conflict. Usually, parents end up winning the argument, forcing their children to obey their wishes. Mock Trial at Glenbard South could turn a regular high school student into the next Atticus Finch, and maybe even help them gain some skills to win some of those pesky arguments.
Mock Trial is a club at Glenbard South that teaches Raiders about the logistics of professional courtroom cases and allows them to apply those skills by participating in mock trials. They take faux cases, along with a special case constructed by the Illinois State Bar Association, and break them down, studying their content and analyzing the best way to represent both sides. After the case is dissected, trial members are given different court roles, defense lawyers, witnesses, prosecutors, etc, and they present the case to the best of their ability. Co-captains, Masooma Haider and Sarah Robin, and the off-campus advisor Zachary Wilson, an actual practicing lawyer, observe the members of the team and help determine who is best for each role and help students become more skilled at their job.
In February, tournaments start. Club members work hard to perform well and advance in the competition. If they do well, then Glenbard South receives the opportunity to compete in State competition at the University of Illinois at Urbana-Champaign. Here, members are judged by a bar of professional lawyers who volunteer to watch students as they perform their case. Judgements are determined by a rubric given to members earlier in the year, and the lawyers nominate high achieving students for awards and other honors. "It's just a great club!" says Haider. "It's for people who are interested and motivated and competitive. Even if you aren't interested in going into law, it's still a great experience because knowing how a courtroom works is very important for every citizen. It's a great learning experience, and it's also really, really fun!"
Mock Trial meets twice a week to practice, and while tryouts are over, it's still not too late to join! If you are interested in joining Mock Trial, contact either Masooma or Stacy Robyn through first class.

About the Writer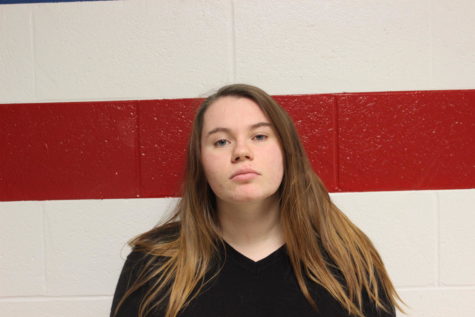 Sabine Kempfe, Editor-In-Chief
Sabine is a senior at Glenbard South and the co-editor-in-chief of The Independent. She is also the editor for the Nation section, and the editor for the weekly video announcements. In addition to her work on the newspaper staff, Sabine is involved in Students 4 Students and NHS. She is one of the two representatives for Quill And Scroll at Glenbard South. Outside of school, Sabine likes to draw and paint.