A Great Night of Art
The dim lights of Glenbard South's Little Theater welcomed all types of performers Friday, March 10th, as Glenbard South's Creative Writing Club hosted its second annual open mic night, inviting students to perform their own works or share the work of a friend.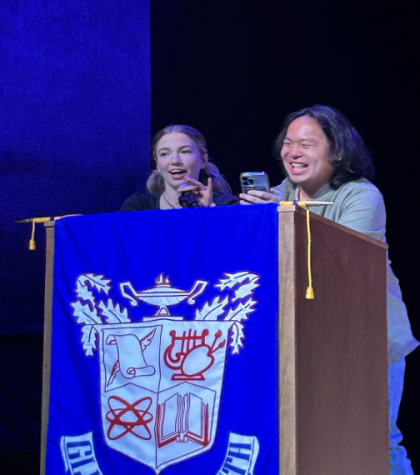 Accompanied by the chill tunes of the club's chosen  playlist, seniors Annie Gillen and Jason Lo emceed the night's show. Members of the club as well as newcomers presented poems, speeches and other mediums of written art transformed into beautiful spoken performances as each artist took the stage. Even one of the club's sponsors, Mr. Hepler shared a performance with the audience. Although the audience only consisted of  a small crowd, in attendee and performer Maxine Domecka's words, "everyone was so welcoming' and the junior continued that because of a smaller event, it was less intimidating for performers to share.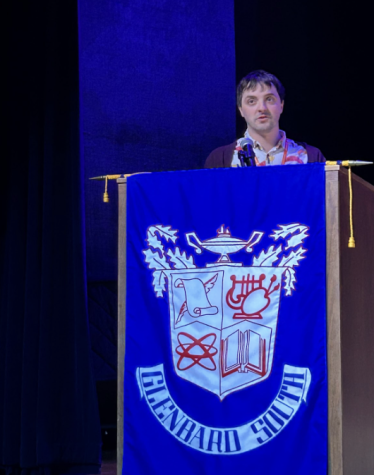 Mr. Hepler also shared that he felt the night was a welcoming and open environment, " where people came together even if they didn't know each other. Where they became inspired by others performing."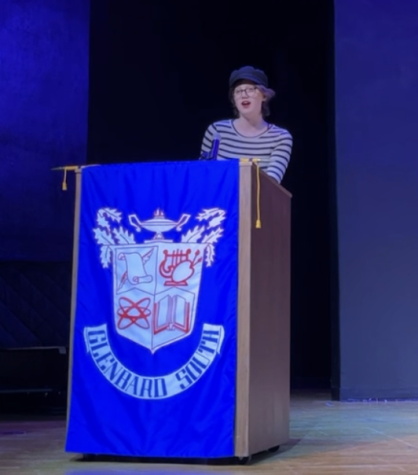 The event was free to attend, but the club did ask for donations to fund their 2022-23 Lit Magazine. This publication will comprise of pieces written by members throughout the year either during the club's creative thinking time, or in another class, such as the creative writing english elective course. They raised a total of $333, enough to ensure that there will be no charge to attain a copy of the publication once it is finished.