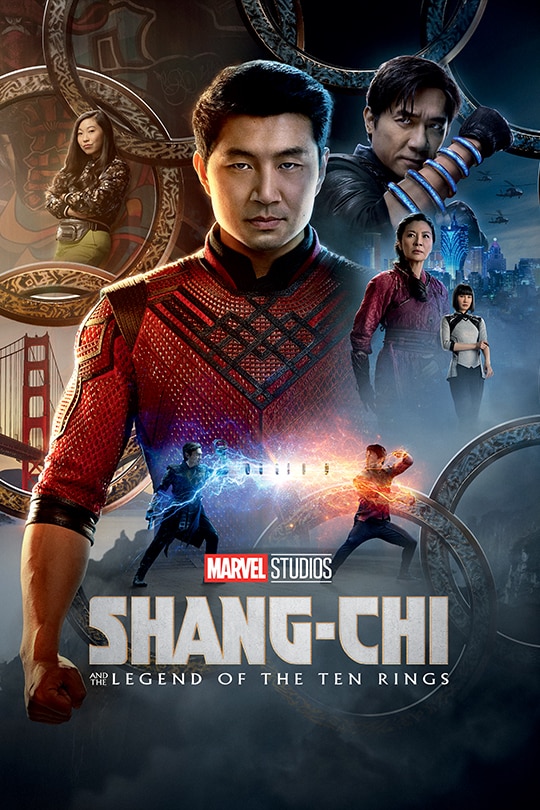 A perfect blend of adventure, magic and comedy, "Shang-Chi and the Legend of the Ten Rings" is a must-watch. Marvel's latest work features a primarily East Asian cast, breaking records with the first ever leading on-screen Asian superhero. "Growing up, I never felt like I was the lead of my own story. I felt that I was always taking up space in someone else's room, and what I really hope that this movie can do is show Asian kids…that it's okay to take up space. This is their home," Simu Liu confessed while discussing his lead role during an interview with The View. 
The film follows Shang-Chi (Simu Liu), who is trying to run away from his mysterious past and daddy issues. He has been hiding out in San Francisco working as an unassuming car valet with his best friend Katy (Awkwafina). Unfortunately, this convenient cover is blown soon enough when he is attacked by The Ten Rings, a sinister organization which he knows all too well. In an effort to protect Katy, he is forced to unveil his previously undisclosed Kung Fu mastery in an epic fight scene with The Ten Rings. Although he escapes without sustaining any injuries, a powerful necklace given to him by his mother (Fala Chen) is swiped during the chaos of combat. 
Katy, who had been left in the dark about Shang's abilities before now, demands an explanation from her best friend. Shang reluctantly admits that his childhood is a lot more convoluted than the average person's. The death of his mother left his father (Tony Leung Chiu-wai) power hungry and cruel without any trace of the doting dad left behind. He began using his magical powers for his own selfish causes, blinded by his grief. Meanwhile, he forced Shang to train relentlessly to become one of his soldiers in his army of The Ten Rings. On the contrary, he forbade his daughter, Xialing (Meng'er Zhang), to do anything at all. After his father sent Shang on a mission to kill, Shang ran away from home, leaving his little sister to fend for herself.
In the present day, he knows that with his father's army on the loose, Xialing and her own necklace must be their next targets. Determined to not abandon his sister once again, he plans to find her and warn her of their father's intentions. Shocked yet undeterred by Shang's admission, Katy insists on following him across the globe on his mission. Once united, Shang, Xialing and Katy go to great lengths to discover the truth about their pasts, which might just hold the power to destroy their futures.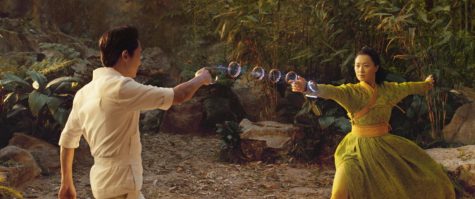 In short, "Shang-Chi" was legendary. Fast-paced action is enough to captivate any audience, but this piece evolves into something even greater than any old Marvel movie. The mystical element of the plot is incredibly executed and keeps audiences guessing at every turn. 
Simu Liu's take on the title role was simply outstanding. The actor fully embodied Shang-Chi's character and delivered a performance that felt personal. During every scene, his emotions and story were tangible enough to leave imprints of his essence on those who stopped to listen. There is no doubt that his portrayal will deeply resonate with everyone. Liu is every bit the super hero figure. His co-star, Awkwafina, tends to be a scene stealer in every movie, and this one is no different. She brings her signature brand of sass and levity while perfectly capturing Katy's fierce loyalty to Shang-Chi. Together, the pair of actors form an iconic and dynamic duo who excel in bringing this story to life.
This film creates a universe that is vividly dream-like and fantastical. Every scene is aesthetically pleasing, every detail of the setting accentuated by bold special effects. The picturesque settings are mesmerizing, and allows the viewer to feel as if they are being let into this secret world of myth and magic. As the credits were rolling, I needed a couple minutes of quiet in order to pull myself out of the story. 
The stunt work is breathtaking, although sometimes a bit tough to follow, and only serves to compliment the complex scenery. Focusing on Kung Fu fighting is a first for superhero movies, but the delivery did not disappoint. The fighting was engaging and offered an enthusiastic spark to the plot.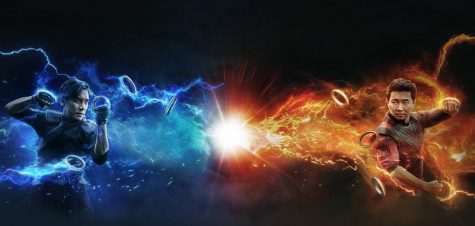 More than anything, this movie reminds me of the immeasurable value of good representation. I cannot be the only one that frequently found myself brought to tears while watching. Especially after all that the Asian community has endured during the pandemic, it is incredibly moving to see myself on the big screen. "Shang-Chi" will always stay in my heart because it reminds me of who I am. I can only hope this movie is the first of many that strive to tell the stories of marginalized people. Hollywood is far from perfect and this representation was long overdue, but I would call this a step in the right direction.
"[As a child,] I loved what superheroes represented, which is this kind of hope and this unlimited possibility, and I just feel like everybody, regardless of the color of their skin, or where they come from, deserves to see themselves represented in that way," Liu proclaimed on Jimmy Fallon.
I couldn't have said it better.