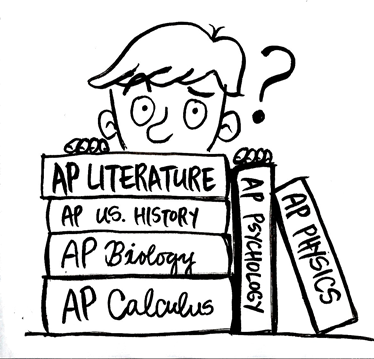 AP tests are around the corner and with a multitude of material, it can become overwhelming to retain everything needed to earn a good score. Here are some resources to use in the final of the school year.
AP Central
What may be the most obvious one, AP Central has a variety of resources to help prepare for upcoming AP tests. The site offers videos which cover topics from each unit of the subject of the test, practice quizzes and progress checks and has now begun to offer livestreams on Youtube right before testing starts.
Fiveable
Fiveable is a site that offers live streams, study guides and more for each subject of the test. It has a wide range of resources available for studying as well as five hour cram sessions live right before testing begins. Although sessions are made accessible through purchase only, the site does offer financial aid up to 100% off on a first come first served basis.
Khan Academy
Khan Academy has resources available which can help study key concepts of the exam. In addition to videos, it also has practice material. Khan Academy's courses directly align with College Board's exam descriptions.
Princeton Review
Although Princeton Review is known for its prep books, it also has material available online to help students study for AP tests. This includes practice quizzes, study guides and general AP advice to help students get through.