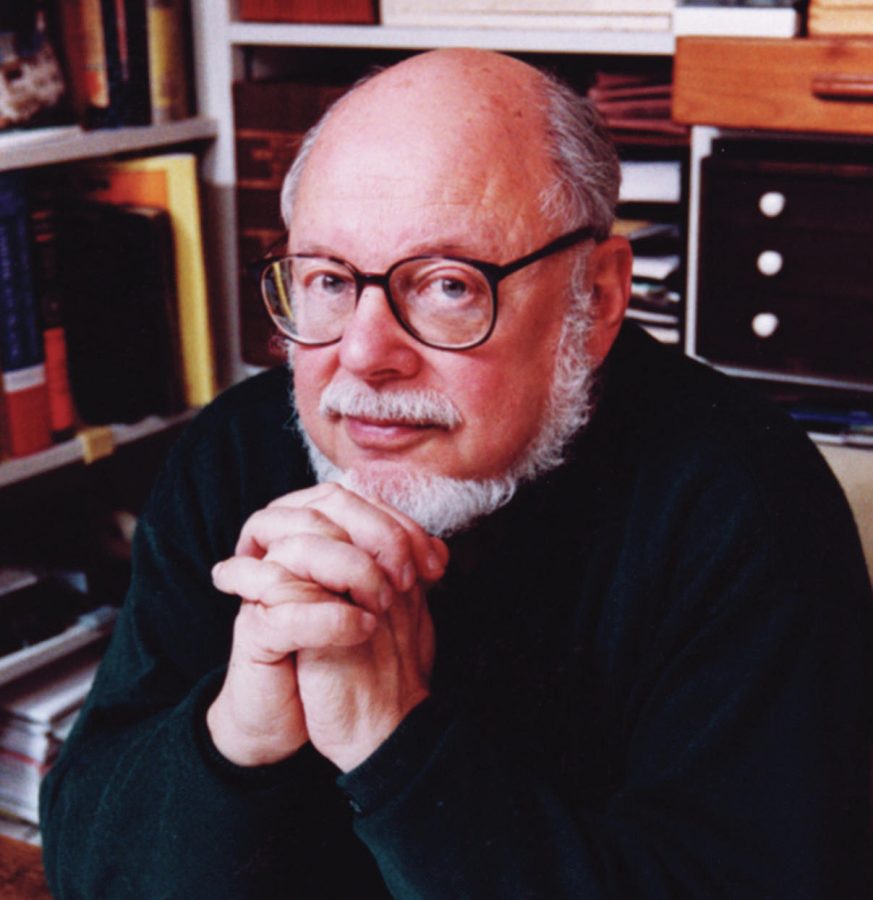 This past March 8th a huge figure within imaginative literature passed away. His name was Norton Juster, and he offered the world the masterpiece titled "The Phantom Tollbooth". The story detailed a young boy named Milo and his journey through the Lands Beyond, come to life through the eyes of illustrator Jules Feiffer. Revered not just for its fantasy but its even deeper analogous truth; "The Phantom Tollbooth" illustrated just how abstractly children have the ability to think.
It all started when Milo discovered a magical tollbooth in his room. Milo's part dog, part timepiece Tock and a huge beetle-like bug Humbug accompanied him through the Kingdom of Wisdom to the lands of Dictionopolis and Digitopolis. He encountered King Azaz the Unabridged and the Mathemagician; brothers who argued over the greater importance of words or numbers. Despite the obstacles of allegorical monsters like The Demons of Ignorance and the Gorgons of Malice, Milo and his group managed to rescue Princesses Rhyme and Reason from the Mountains of Ignorance and restore meaning to words and numbers.
Through it all Milo managed to overcome his indifferent outlook upon life and learning, and returned to his home a changed boy. Juster and Feiffer imagined a world all of their own that eventually earned its way to a spot among the elite of children's classics such as "Alice in Wonderland" and "The Wizard of Oz".
Juster was born on June 2, 1929 in Brooklyn, New York. According to an article from the Washington Post he experienced the rare condition of syntestnesia from a young age, which is when numbers are interpreted as colors. Because of this, his perceived reality was far different than his peers, and he often felt disconnected in a logical school classroom.
In school Norton studied architecture and city planning at the University of Pennsylvania and the University of Liverpool. Shortly afterwards he served in the US Civil Engineer Corps from 1954 to 1957. The following year when Norton left the navy and settled down in New York as an architect, he was offered a grant from the Ford Foundation to write a children's novel about cities.
The boredom that resulted from such a blasé prompt as urban planning eventually inspired Juster to write another novel instead; one about a boy very much like he was as a child. And so "The Phantom Tollbooth" was published in 1961. One could call the novel incidental. In a 2011 interview with Robert Siegel from National Public Radio, Juster compared Milo to himself as a young boy, noting, "When I grew up, I still felt like that puzzled kid: disconnected, disinterested and confused. There was no rhyme or reason in that kid's life. My thoughts began to focus more and more on him. I began writing about his childhood, which was really mine. Coming home from school one day, Milo finds an unexpected gift: a highway tollbooth, a map and directions to a place called the Lands Beyond."
Juster recalled that the novel stoked a dying ember of the way his boyish mind used to navigate through "adult" concepts- "I was intrigued, and thrown back into my own childhood memories and the way I used to think about the mysteries of life. So I started to compose what I thought would be a little story about a child's confrontation with numbers and words and meanings and other strange concepts that are imposed on children."
At the time, novels for children barely dabbled in the world of fantasy. Children's book writers often used hackneyed plot lines and unstimulating characters, so naturally Juster's novel raised both controversy and interest in the public eye. Critics disapproved of the book's language, outlining that it contained words too large and complicated for small children to understand. However Juster imagined his novel "The Phantom Tollbooth" not only as a children's book, but open for the enjoyment of all audiences. He praised the notion that there were no such things as "difficult words", just ones unknown.
Juster passed away at his family home in Northampton, Massachusetts from the effects of a previous stroke. He outlived his wife Jeanne Ray by three years, with both his daughter and granddaughter remaining alive today.
Not long after its publication date "The Phantom Tollbooth" made the New York Times list of bestselling books for 1962. Four short years later in 1966 it found a place among the NYT list of fifty best children's books of the past five years. It has amassed a total of 4 million copies sold worldwide, and was adapted into an animated film by MGM in 1970 and various stage musicals on Broadway.
Other novels written by Norton Juster include the following:
The Dot and the Line: A Romance in Lower Math (1963)
Alberic the Wise illustrated by Domenico Gnoli and Leonard Baskin (1966)
Otter Nonsense (1982)
As: A Surfeit of Similes illustrated by David Small (1989)
The Odious Ogre illustrated by Jules Feiffer (2010)