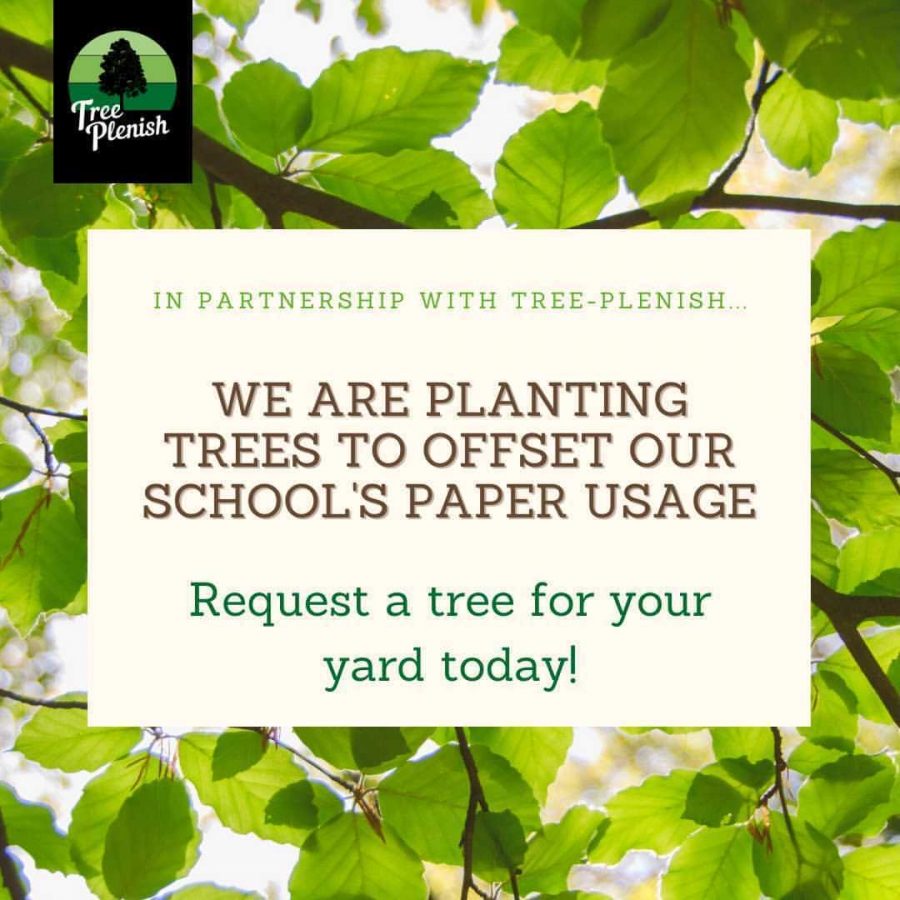 In recent years there have been disastrous effects of resource depletion. Glenbard South students Erika Hartman, Cammy Kucaba, and Skylar Fischer have partnered with the Key Club and the Tree-plenish company to offset the school's paper usage by planting saplings.
There will be three ways for one to contribute to this growing movement. The first thing will be to purchase a sapling at this website: https://www.tree-plenishevents.org/glenbard for $5. On April 17 members of Key Club and the community will come around and plant the saplings. One has the choice of a red maple sapling or a river birch sapling and the school's goal will be to plant 180 trees which would replace 1.8 million sheets of paper. For additional information look on the website listed above.
The second way to contribute to making the world greener and helping other communities replace sheets of paper will be to donate to the company Tree-plenish at the following website https://www.tree-plenishevents.org/glenbard.
Finally, one can volunteer to help plant the trees. Community members will be more than welcome to help Key Club members to plant saplings. A sign up for volunteers will be posted on the website at the start of February.
This Key Club event will be extremely important to the Glenbard community because of the lasting positive impact it will have on Earth. Erika Hartman, a Freshman at South, said "Climate change is more prevalent an issue than ever. In order to stop this crisis, everyone from big businesses to small schools like Glenbard South must do their part. To help combat the world's growing environmental problem and our school's paper usage I decided that we should replant trees within our school's neighborhoods. On April 17th we hope to plant 180 saplings making up for 1.8 million sheets of paper and sucking carbon dioxide from out of our atmosphere. Hopefully this project will get the community thinking about how they affect the planet and ways they can become more sustainable and zero waste!"
Skylar Fischer, another Freshman at South, added, "Climate change is a growing issue in the world. Our goal is to fight this by offsetting the amount of trees that our school has used. By planting these trees back, we will have replaced the amount of paper used, leading to a more sustainable future."
Students should get involved in improving the environment. Cammy Kucaba, a Sophomore, added "I think it is important for kids our age to get involved with making an impact in our environment because our Earth is our future, it's our home, and we all deserve to live in a sustained and well kept environment."
If students do not act now, there will be no telling what the future will be like.