Do not worry, Blackberry Market's iconic cinnamon rolls will still be accessible to its patrons
Nicole Palmieri, Scoop Writer
April 30, 2020
For local restaurants and cafés, like Glen Ellyn's beloved Blackberry Market, the way to keep their business alive in these quarantine times has been offering walk-in takeout, curbside pickup, and contactless delivery.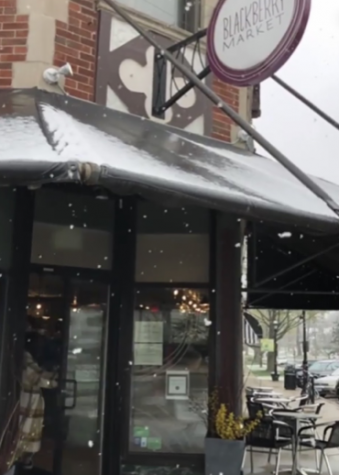 Among this global pandemic, many states in America have issued a "stay at home" order, causing the shutdown of local bars, restaurants, cafés, movie theaters, stores and other establishments. However, as these "stay at home" orders have been extended, businesses have been pushed to develop new ways to continue serving their customers.
One of these businesses, Blackberry Market, located on 401 N. Main Street, in Glen Ellyn, has done a favorable job at serving their customers without their usual Sunday brunch rush or weekday afternoon coffee chats. Despite their new challenges, employees at Blackberry Market have kept busy with cooking lunch orders and brewing hand-crafted coffees and lattes, which can be served remotely.
Blackberry Market has crafted a swift and pleasurable contactless delivery experience. A customer is able to complete their order online, on their website www.blackberry.cafe, where their extensive food and drink menu will be offered. Then, the customer is able to request their delivery to be contactless, plug in their address, and pay online along with the tip. This step has proven to be beneficial, so that the delivery is truly contactless, since the tip has already been taken care of.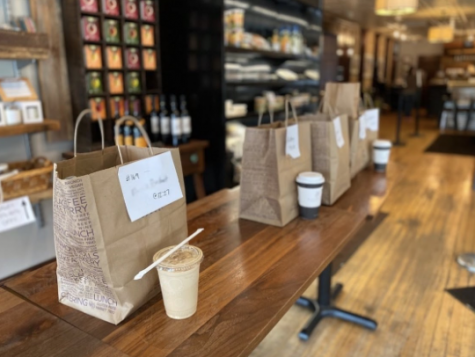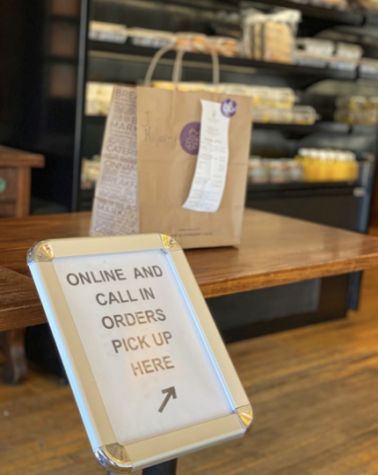 Some restaurants and cafés during this time have shared a "limited menu," but Blackberry's menu has shown to be anything but limited. Their iconic cinnamon rolls and other bakery items are still offered, along with any fancy espresso drink one could imagine.
Also, with food options ranging from their breakfast sandwiches, salads for lunch, "You Pick Two," and "Market Trio," the choices are endless. Also, the food and drinks are fairly affordable and reasonably priced on average at $15.
Along with Blackberry's menu, their service options will be flexible, too. If the at-home delivery is not a customer's forte, then they can drive up to the café's door for the curbside pickup, or walk-in takeout. 
When it comes to Blackberry Market's adjustments to their business during this pandemic, they have yet to disappoint. There has been truly no negative feedback regarding their service or products thus far.
I would highly recommend ordering from this café next time a family or individual would like to indulge in a delicious breakfast or lunch. Blackberry Market's hours have been 8 a.m.- 3 p.m. and for deliveries they have been 9 a.m.- 3 p.m.