Beyond the Ice: Ryan Newell
Hang on for a minute...we're trying to find some more stories you might like.
At this point in the season, senior defenseman Ryan Newell has notched an impressive eight points-four goals and four assists-with two of those points coming in the form of power play goals. Newell has clearly proven himself to be an asset on the ice, but what about when he takes off his skates?
Well for starters, he plays two other sports outside of hockey: Irish (Gaelic) football  and hurling with his family starting when he was a kid. Irish football is somewhat of a mix between the commonly known American variety of football and soccer. The ball can be kicked, punched or flipped from the foot to the hands. Points are scored by either kicking the ball into the net or punching it through uprights (similar to American football). In hurling, players attempt to hit a small ball with a wooden stick over or under a goalpost, similar to field hockey.
Despite playing ice hockey, Irish football, and hurling, Newell has never broken a bone playing sports or otherwise. With the aggressive nature of the latter two, it may be more than a little surprising.
All sports aside, Newell is active in the Glenbard South High School community. He is a member of the National Honor Society. Club sponsor Ruth Homan said, "[Ryan] has signed up for several events in November, which includes a food drive and ringing a bell outside of a local store to benefit the Salvation Army."
Although he did not attend Wheaton's Briar Glen Elementary School, Newell volunteers there often to help students at the school complete homework and study for tests. Other than academic help, Newell also takes part in activities with the students. He has seemed to really enjoy spending time with the kids whom he has helped and participated in a multitude of activities with them. When asked about his time with the kids, Newell simply stated, "It's honestly the best job."
Off the ice, Ryan Newell is just as much of an asset as he is on the ice. He plays multiple sports, is active at his high school and gives back to his community. Newell is a very well rounded person who is much more than just another hockey player.

About the Writer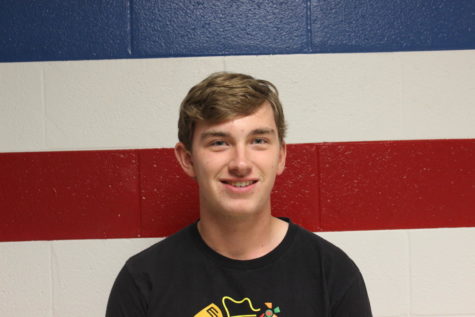 Greg Kozlick, Editor
Greg is a senior at Glenbard South and the editor of the Sports section of The Independent. In addition to the work he does for the newspaper, Greg also...