Outlet for academic students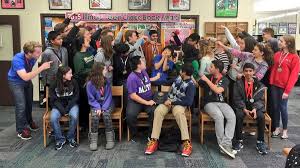 Hang on for a minute...we're trying to find some more stories you might like.
The average high school student has a lot of problems to juggle. From academic issues to personal problems, there are a lot of things for a teenage student to worry about. However, some students find comfort in solving problems. These students are a perfect fit for math team.
Math team is a group of students at Glenbard South who share a love for solving mathematical equations. The group competes in numerous competitions. These competitions test a student's ability to solve complex problems in a limited period of time. There are individual competitions, where students are asked to answer twenty questions in fifty minutes with nothing but a calculator and their own brain. At the end of this test, the top four scoring students' scores are added together to determine the team's final score. In addition to the individual competitions, the math team also competes in group contests. There is an eight person match, a five person match with calculator allowed, a two person match, a relay match and an oral match.
On December 2, the group will compete at the Metro Suburban Conference against high schools around DuPage County. The group also competes at the Glenbard Invitational, which is a competition held between the four Glenbard schools. On February 24, the Math Team will compete at regionals against schools in the area, and if they do well, they will qualify for state, which is held on May 5. The Glenbard South team usually performs well, as they have qualified for state almost every year for the past twenty years. In 2006, the group even placed first at state, meaning that the Math Team performed better than every other Illinois high school team.
Typically, the math team meets every Tuesday and Wednesday after school to practice their problem solving skills. Students practice individual problems as well as group problems so they are better prepared for their competitions. Practices do not go later than 3:30 as a lot of members on the team also participate in sports.
          Math team is a great place for students who enjoy math as a serious passion or hobby. Nora Rizo, a math teacher at Glenbard South, has been one of the advisors for the math team for over 20 years. "Math team is a nice opportunity for students who don't have athletic interests," stated Rizo. "It gives them a more academic outlet to participate in."
However, a student does not have to be a mathematical genius to be a part of the math team. While the team does hold tryouts to determine who should compete, every student is welcome to join the group, regardless of what grade he has in his math classes. Students who do not place in tryouts can attend competitions as alternates. Additionally, math team helps students develop their mathematical skills as students in math team typically receive better grades in math and science after joining the club.
If you are interested in joining the math team, contact advisors Nora Rizo, juniors and seniors; Robert Dobosz, sophomores; or Haresh Harpalani, freshmen; via Gmail for any inquiries.

About the Writer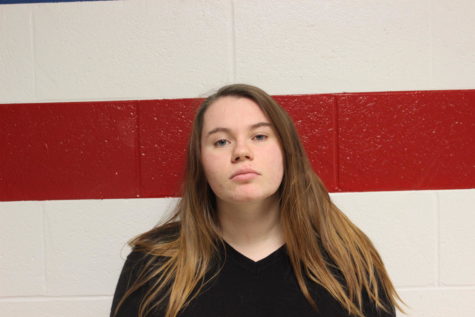 Sabine Kempfe, Editor-In-Chief
Sabine is a senior at Glenbard South and the co-editor-in-chief of The Independent. She is also the editor for the Nation section, and the editor for...