Valentine's Day ideas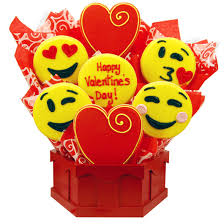 Hang on for a minute...we're trying to find some more stories you might like.
Valentine's Day is just around the corner. Valentine's Day is a day to celebrate a loved one. Nowadays, it is hard to create the perfect Valentine's Day that is unique and not the typical romantic dinner date, at a relatively reasonable cost. With all the expectations that this day can hold, it can be hard to make this day special for a loved one without a little inspiration.
One date idea to make Valentine's Day special is to go ice skating. Downtown Chicago houses one of the most beautiful outdoor skating rinks in Illinois. It is located in Millennium Park. A date to this beautiful ice rink will make anyone's Valentine's Day special.
One more less expensive but equally fun activity to do is cooking a meal together. Cooking the perfect meal with someone special can be a great bonding activity and can create great memories. This idea is also very inexpensive and can vary in cost depending on what one decides to cook.
One romantic activity to do on Valentine's Day is to go to the planetarium. A date under the stars is the perfect romantic setting for a special Valentine's Day.
One gift that will surely make Valentine's Day special is writing each other letters. Who hasn't dreamed of getting a special love letter from that one special someone? Letters are a lot more personal than an email or text and will make anyone feel special.
Another gift to give your loved one this Valentine's day is a singing valentine. Nothing shows love and affection more than a beautiful song. A song from the heart will make Valentine's Day for any lover a memorable day.
One more special gift is a series of fourteen little notes. Each note can have a reason why that loved one is so special and cherished. This gift idea will make anyone's Valentine's Day special and make them feel loved.
Valentine's day can be a very stressful day if one is not prepared. Pleasing that someone special is not an easy task on a regular basis but especially on the most romantic day of the year. These gift and date ideas will help one make Valentine's day as special and romantic as it needs to be at a relatively low cost. Above all, these ideas will surely please a loved one.