Can you catch them all?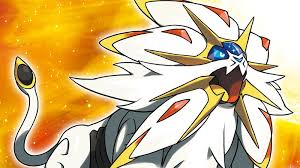 Hang on for a minute...we're trying to find some more stories you might like.
    Pokemon made a huge step forward this year as the company followed up on its 20th anniversary with a new video game.
    Pokèmon Sun has a Hawaiian based theme, and the standard traditions are a little bit different as well.
     Usually, one picks up a Pokemon video game, beats the eight Gym Leaders, faces the Elite Four and then the Champion to win the game. In Pokemon Sun, however, there are no gym leaders.
    In the previous games, the gym leaders played a big part in the game as one has to battle eight gym leaders which usually consumes the majority of the game as they become more difficult to defeat throughout the game until one defeats all of them.
    Now the goal is to complete all the trials ahead as one goes through certain obstacles and battling good trainers, known as the "Kahunas" to clear the trial.  After a trial is cleared, one moves on to the next Island and starts a new trial, but the trials become more challenging as one continues to clear all of them.
    All the Pokemon are based on the same theme as the region as they represent their own version of Hawaii. They also use Hawaiian traditions and culture and put their own style to it as they include things such as festivals and the fact that the region itself is based on multiple islands; therefore, it is a very different style of play than the average Pokemon gamer is used to seeing.
       In addition to plenty of new Pokemon to catch, fans of the series will recognize some familiar faces. That is usually not the case as every time there is a new region, it is filled with brand new Pokemon. This time, however, the makers of the game went back into the first generation of Pokemon and added new versions of their final evolution to the game so that one is able to access and battle with them.
Everyone who wants to buy the game can purchase it at a price of $39.99 at stores such as GameStop, Best Buy, Toys R Us and plenty of online stores as well such as Amazon or eBay.
There is a lot of excitement to explore and enjoy in the new game as Pokemon has taken a huge step forward with this one.