Phones are a problem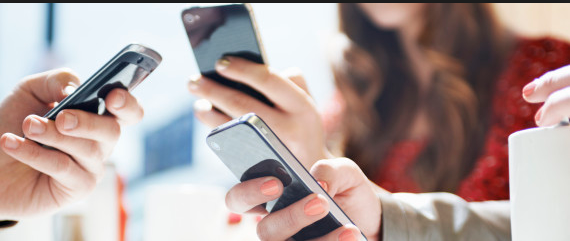 Hang on for a minute...we're trying to find some more stories you might like.
    Everyone has mini panic attacks when he realizes he does not have his phone on him. That is something most people are willing to admit. Being so physically and emotionally attached to our devices, this can be a huge problem in our society
      As more and more people have turned to cell phones for communication, it has taken away the desire to meet up with people in person to communicate and associate with because it is easy to just text or call someone. This can cause physical isolation from society which can lead to depression or pain.
    However, communication with people face to face helps an individual succeed in life. This helps individuals practice talking to the public which can lead to a good job by going through an interview, making more friends by being social and reducing the number of issues in their lives.
     Director of South University,John Richmond believes that many people are addicted to their phones. He stated, "I see it frequently in my class."
     Many teachers have recognized that students are on their phones more often now, distracting them from paying attention to what is going on around them. This has lead to having lower grades and bad communication skills.
     Overall, our society has tragically changed over the years because of these technological devices called cell phones. However, more and more apps have been made to make our lives "easier" like shopping online or ordering food or being on social media. Therefore, cell phones distract us from what is going on in the real world.