2016-2017 Staff
News Writer
I am currently a freshman, and write in News for The Independent. I have one older brother and a cat and dog. I love to read, watch movies, and hang out with my friends. I am also obsessed with the DC villain Harley Quinn. ...
See Olivia Bachar's profile
Cutting-Edge Writer
My name is Joshua Jacoby and I'll be a Senior this year, and plan on attending DePaul University. I'm a Cutting Edge writer this year for the Independent. I'm on the Chess Team for South. My hobbies include: playing video games, board games,...
See Josh Jacoby's profile
Editor-In-Chief
I am currently a senior at Glenbard South High School. This is my third year on the paper and I have enjoyed writing for a very long time! I am a current events addict and I love to keep up-to-date with global and local news...
See Jessica Arnold's profile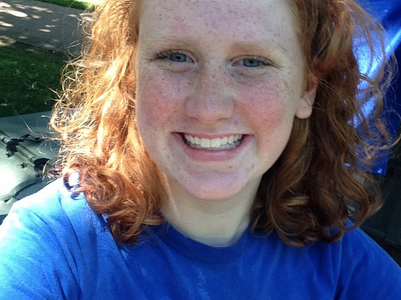 Editor-in-Chief
I am currently a senior and am thrilled to be Editor-in-Chief for The Independent.  Aside from newspaper, I play badminton here at Glenbard South. I also participate in Principal's Advisory Board, NHS, Link Crew and Future T...
See Amanda Herrmann's profile
News Writer
I am a senior at Glenbard South High School. I am a news writer. I have an older sister and a younger brother. I like to play tennis and basketball.
See Yusuf Baggia's profile